Pastor Kenneth Kuykendall
---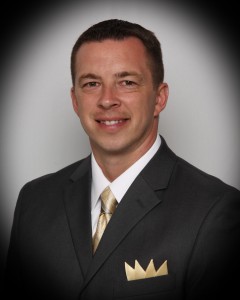 Kenneth Kuykendall has served as pastor in the Atlanta-metro area since 2000.  He has been the pastor of Cross Roads Baptist Church since 2008.  In addition to his pastoral obligations, he also serves as Vice-President of Macedonia World Baptist Missions, and acting Chair of the Expansion Committee of Baptist Institute of America and Seminary.
In 2007 he started The Seed and the Sower Baptist Publications, now Cross Roads Publications, a resource ministry to assist pastors, preachers, teachers, and spiritual leaders.  He has authored over 25 books and booklets from that ministry.  In 2012 he began the daily devotion Seeds for the Soul which has been widely received through the publication efforts of Cross Roads Baptist Church. Other resources by Pastor Kuykendall can be found at his blog kennethkuykendall.com.
Pastor Kuykendall's greatest desire is to make Christ known, and to help others grow in their personal walk with the Lord.  His greatest honor is being the husband of Heather Kuykendall, and the father to his three sons, Brady, Drew, and Carson.
He considers himself a life long student and an avid reader of God's Word and Christian books.  He has studied and earned degrees from Luther Rice University, Bethany Theological Seminary, and Crown College.
---