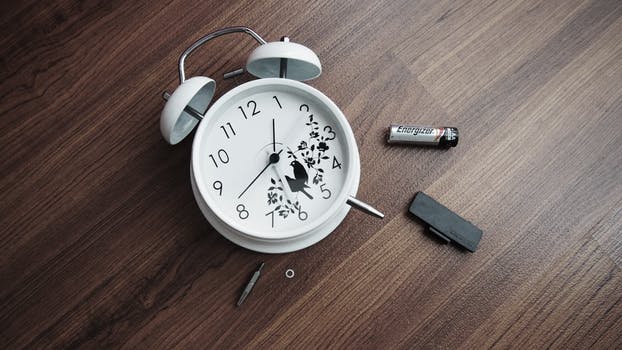 "We master our minutes or we become slaves to them; we use time or it uses us." –William Ward
Submitted by Daniel Ertley
When I was in college, I traveled with a quartet from my school. While traveling, we stayed in many people's home; and often, there was a clock in the room. I would get settled in bed, and close my eyes, and that is when I would hear it. Tick…Tock…Tick…Tock… That resounding tick of the clock that seemed to grow louder with every passing second. I would fumble through the darkness and hunt down the culprit. Pop went the batteries as I pulled them from their resting place – and then there was peace.
In the morning, I would put the batteries back in and set the clock to the correct time. As I spun the clock hands around time and time again, I would often note how many hours of my life had passed while I slept. Time is a funny thing. It stops for no man, and we get but a small portion of it on this earth.
Ask any individual and they will share with you how quickly this life passes by. Child of God, I encourage you today to use the time God gives you to bring glory to Him. Enjoy your life in Christ. Let us not squander our lives for self, fortune, or fame, but let us rather spend it serving God for this life shall quickly vanish away.
Daily Reading: Revelation 12-15
Click the link below to share