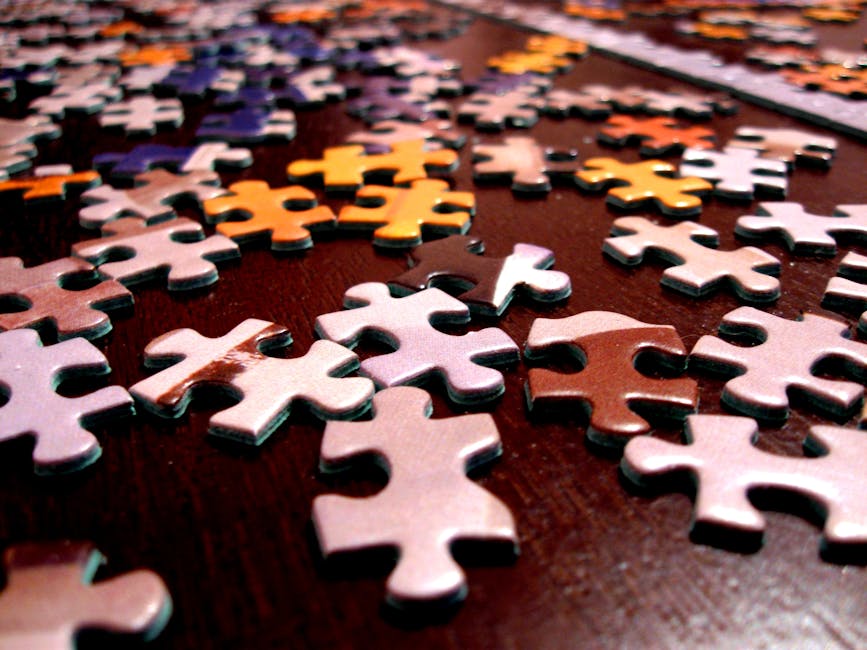 "For I know the thoughts that I think toward you, saith the Lord, thoughts of peace, not of evil, to give you an expected end."                      –Jeremiah 29:11
Submitted by Shawn McEver
When you first open a puzzle box and pour everything on the table, it looks nothing like the picture on the front.  It is a mess of seemingly broken pieces that take time, effort, and patience to form into the final picture.  I've learned to first put together the border and then work on the inside. Well, trying to make everything fit inside the border can become frustrating and overwhelming.  Most often I give up before I even get close and put it all back in the box.
Life sure has a way of feeling like a puzzle, doesn't it?  Broken pieces lying all over the place that just don't seem to fit inside the border we imagined.
Are you puzzled by life right now?  Ready to pack it all up and put it back in the box?  Stop trying to fix the crumbled pieces around you.  They aren't your pieces to put back together.  God created us and gave us this life (Jeremiah 1:5).  If we want this puzzle to come together perfectly and be the masterpiece it was designed to be, then we must stop trying to do it.  We are God's puzzle, and he knows exactly where the pieces go.  He drew the picture, formed the pieces, and will build the puzzle into something more amazing than anything we could have imagined!  Trust the Puzzle Designer to do His handiwork; after all He knows exactly what He is doing.
Daily Reading: II Peter 1-3
Click the link below to share