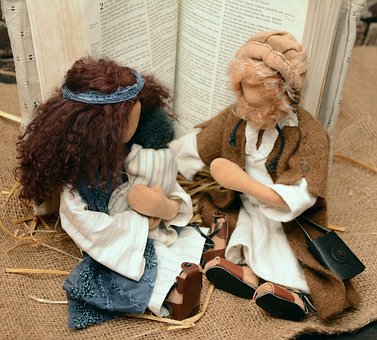 "To whom God would make known what is the riches of the glory of this mystery…which is Christ in you, the hope of glory."–Apostle Paul
When the angel told Mary she would conceive the Messiah, the Savior of the world, it was the greatest news yet given to mankind.  The young virgin would be overshadowed by the Holy Spirit of God, and from her womb the world would receive Jesus Christ.
Mary with child is the very essence of salvation.  Those nine months of pregnancy portrayed a wonderful picture of grace.  For the first time in history someone actually had Christ living on the inside. This image of Mary reminds us that salvation is not just about having faith in God; it is also about having God in us.
The apostle Paul said it like this, "Christ in you, the hope of glory."  John declared, "Greater is he that is in you, than he that is in the world."  The Lord Himself said, "Abide in me, and I in you."
Salvation is more than church membership, denominational association, or religious rhetoric; it is Christ living in our hearts.  We have this "treasure in earthen vessels."  The great God of glory abides in our earthly temple and resides in our innermost being.  Therefore, we must do as Mary did: share Him with the rest of the world.
Daily Reading: Ephesians 4-6
Click the link below to share