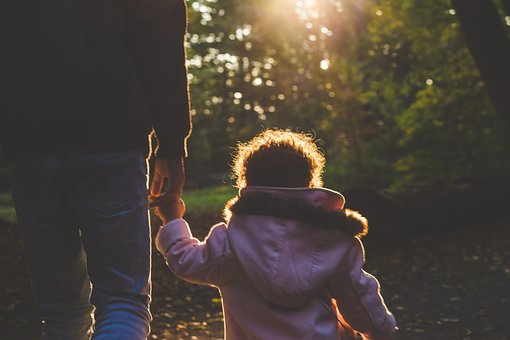 "For I the Lord thy God will hold thy right hand, saying unto thee, Fear not; I will help thee." –Isaiah 41:13
When my daughter had just started walking, she would walk along the coffee table, but as soon as she had to let go, she would plop down and crawl. She soon gained the confidence to walk on her own, but often when Daddy is nearby, she will reach out her hand for mine and we will walk together. The joy I feel as I hold my precious baby's hand is nearly beyond compare. She knows she can walk on her own, but she also understands that there is strength in Daddy's hand.
Shortly after she began walking on her own, I was leading her down a hallway in the church when she suddenly she let go of my hand, cut a 90º turn, and headed towards the nursery. She knew exactly where the animal crackers were. As she waddled toward the cabinet and her favorite snack, she stumbled and fell. She was a little shaken so I ran over to pick her up and comfort her.
Often, we are just like my little daughter. We understand the safety and strength of walking with God, yet we get our own plans, ambitions, and goals; and we walk away from Him. It usually only takes a few steps away from Him for us to fall hard on our faces. There is nowhere safer or more sure than in the will of God. Just like my daughter, we must remember that there is strength in the Father's hand.
Daily Reading: II Corinthians 1-4
Click the link below to share