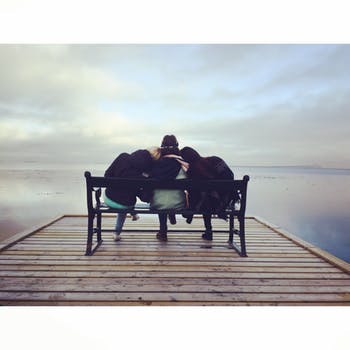 "The God that answereth my orphanages, let Him be God."                  –Charles Spurgeon
While William Quarrier was heavily involved in the Orphan Homes of Scotland during the late 1800's. He, along with Annie MacPherson, desired to take homeless children off the streets of London and place them in cottage-style orphanages where they could develop a sense of community, family, and faith.
Quarrier was responsible for balancing the finances for the institution.  When the accounts fell into the red, he would call on his associates to join themselves together in prayer. Whenever the group came together in prayer, invariably, the funds would always show up in some manner, sometimes that very day. At the close of his life, William Quarrier testified about God's provision, "We have never been in debt one hour."
God always funds His work. It may be a ram in the thicket, a handful of meal, a cruse of oil, or a few little fish and some bread – but mark it down, God always funds His work.  Whatever He calls us to do, He adequately and sometimes overwhelmingly provides for the venture.  Embrace His call, accept His plans, and experience His provision.  If God has supernaturally sent you, He will supernaturally support you.
Daily Reading:  I Corinthians 1-3
Click the link below to share