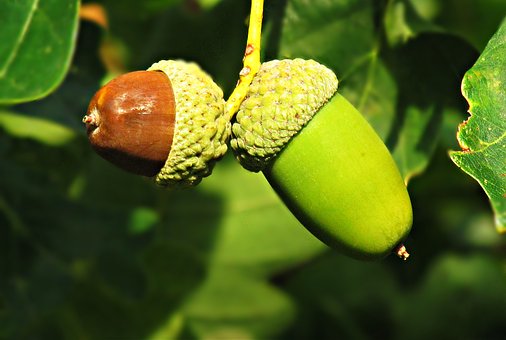 "It's never too late to be what you might have become." –George Eliot
On average, it takes an oak tree around fifty years to produce an acorn.  That means if you step on one, you are standing underneath a tree that has been growing for half a century.  That acorn didn't get on the ground overnight.
The point is pretty simple: Fruit that lasts is the product of time and development.  "A seedling oak" said Ken Blanchard, "can be torn at the roots by a child; but once it is established, a hurricane can't knock it down."
If you want the kind of life that can't be knocked down, the kind of life that produces vibrant fruit, you will have to be willing to wait and grow.
Growing daily is the secret to a strong life and testimony.  John Maxwell said, "The greatest of all insights is that we cannot be tomorrow what we don't want today."  So, what do you want to be tomorrow?  That question can be answered by the efforts you are making today. The best time to plant an oak tree, therefore, is either fifty years ago, or this very moment.  Yield your life to God, make good decisions, grow continually, and make daily investments toward what you want to be.  As George Eliot said, "It's never too late to be what you might have become."
Daily Reading: John 3-4