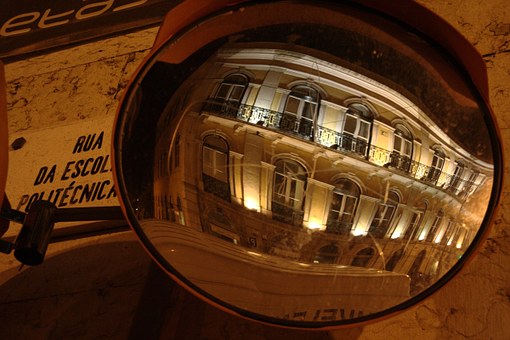 "No one is changed by an unread Bible." –Donald Whitney
Have you ever been to the carnival and walked in front of the distorted mirrors?  It can be quite hilarious to see how those mirrors alter your features into some cartoonish caricature of yourself. The curvature and convex of the warped glass produces various images of the person looking into it.  Although you are seeing yourself, you are not seeing the real you.
To see the real you, you must gaze into the mirror of the Word of God.  The Bible says, "For if any be a hearer of the Word, and not a doer, he is like a man beholding his natural face in glass: For he beholdeth himself, and goeth his way, and straightway forgetteth what manner of man he was" (James 1:23).
The Bible is certainly a sword in which we use to overcome our enemy, but it is also a mirror in which we gaze to overcome ourselves.  When the Word of God is only used for a sword and stops becoming a mirror, you just might forget what kind of soldier you look like.
The world's mirrors will try to deceive you into thinking you are something you are not.  Only as we look into the Word of God will we discover our true image or identity – with all its blemishes.
Daily Reading: Matthew 18-20
Click the link below to share