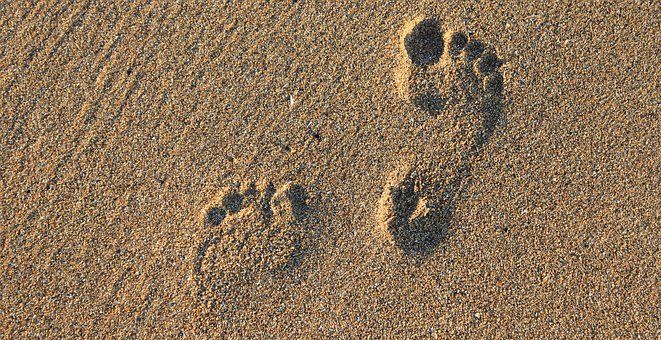 "God intends to give us what we need, not what we now think we want." –C. S. Lewis
He maketh my feet like hinds' feet, and setteth me upon my high places. Thou hast enlarged my steps under me, that my feet did not slip" (Psalm 18:33,36).
This psalm is David's reflection of running from King Saul. We remember how at one point, David had to hide in a cave, the closer Saul approached David and his men. This particular cave is called the cave of Adullam. The terrain surrounding it is incredibly rocky and very steep.
David said that God made his feet like a deer's feet or a mountain goat's feet so that he could swiftly escape from King Saul. I'm sure David prayed for God to change his "path," metaphorically speaking. "God, You anointed me as the next king of Israel. I want to honor You with my life, but why are You letting Saul hunt me down in hopes to kill me?" I'm sure David thought this countless times.
How many times do we ask God to change the path we're walking on? It's uncomfortable; it's hard. But perhaps, like David, the prayer we need to say is, "God, You may not change my path, but give me the feet I need to walk on it."
Submitted by Emily Ertley
Daily Reading: Hosea 1-4
Click the link below to share