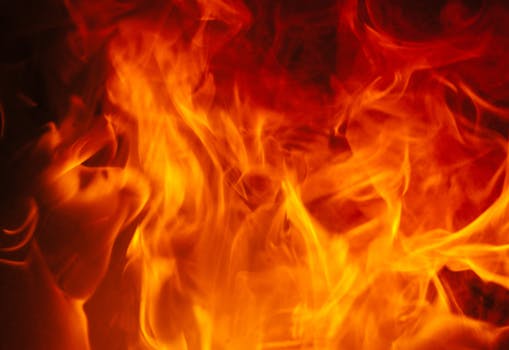 "We are always on the anvil by trials God is shaping us for better things." –Henry Ward Beecher
Fiery trials," said Spurgeon, "make golden Christians."  Fire authenticates, it refines, it makes palatable. It produces a better product. The fire of faith is not the most hospitable of circumstances to endure, but I assure you, like the three Hebrew boys, you are always better off for having gone through it. James said in his epistle, "But let patience have her perfect work, that ye may be perfect and entire, wanting nothing." (James 1:4).
Can you imagine what those early Jewish believers felt when they read the tender words of this apostle?  The word James used for patience is hupomone.  It means to abide under pressure.  It means to produce staying power.  James taught that the trials we face will produce something in our lives that will cause us to want to stay the course.  Those who have genuine faith will survive the storm.  They will endure the battle.  They will walk through the valley.  And as a result, God imparts unto them patience.
Patience for what, you may ask?  Well, I believe it is patience for the next trial.  There are some trials we would have never made it through without facing the previous trial.  And there are trials we are facing now that are preparing us for future trials. Tomorrow we will discover three results that are produced from our trials.
Daily Reading: Ezekiel 5-9
Click the link below to share