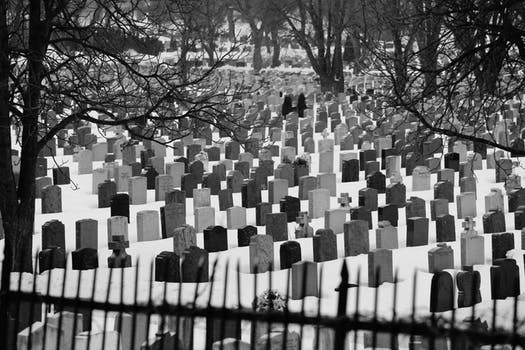 "To refuse contemplation of our dying deprives us of the best corrective for our living." –Richard Swenson
Ali Pierce fought a two-year battle with liver cancer before she died at the tender age of fourteen.  Her father, John Pierce, not only wanted to preserve her memory, but desired to raise money for research in the fight against cancer. So, he took up running.  His goal was to run a half-marathon in Hollis, New Hampshire as part of his training for the Boston Marathon in the spring.
John collapsed just ten feet from the finish line in the Apple-fest half-marathon with a heart attack.  Wearing an embroidered hat that read, "In memory of Ali Pierce" John suddenly and tragically died.
Death is sure, and in many cases, it is very sudden.  Death is an engagement that cannot be rescheduled or postponed.  The only way you can be ready for death is to be ready right now! There was a man in the Bible who thought he had all the time in the world to make preparation for his soul; however, in an unexpected hour, his soul was required in death.  The things he had worked so hard for in his life could not and would not go with him.
In this moment, as you are reading this, are you ready to die?  Have you trusted Christ to forgive you of your sins? If the answer is no, then you are not ready. The only way to be ready for death is to be ready right now. You may never cross the finish line of this day.
Daily Reading: Jeremiah 50
Click the link below to share