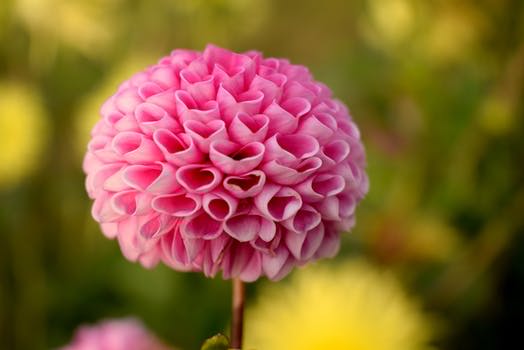 "My help cometh from the LORD, which made heaven and earth."        –Psalm 121:2
At the end of the year, last year, I was given some plants. I planted them per the instructions and have done my best to take care of them. This has been a very dry summer and most of my plants have had a hard time staying alive.  These plants in particular have not really grown and I was afraid they were losing to the heat and blazing sun.  However, this morning when I stepped outside I saw a beautiful pink bloom.  Upon closer examination, I realized the small plant was covered in buds!
No matter how dry I thought the ground was, no matter how little growth I saw in the plant, no matter the circumstances surrounding that little bush – it still bloomed!  Its roots were still strong and that plant did what God created it to do! I have watched this plant for the last year do nothing, and today it bloomed!  Soon it will be covered in pink flowers, and it will point to its Creator with all the beauty He intended, and His work will be magnified.
What a precious reminder that little bloom was from God.  I don't know how long this dry spell will last.  I don't know when the heat will stop beating me down.  I am not even sure if there are buds growing yet, but I do know that as long as I stay rooted strong they will!  God will do a work that only He can and the blooms will be beautiful and magnify the Creator.
Submitted by Shawn McEver
Daily Reading: Jeremiah 18-21
Click the link below to share