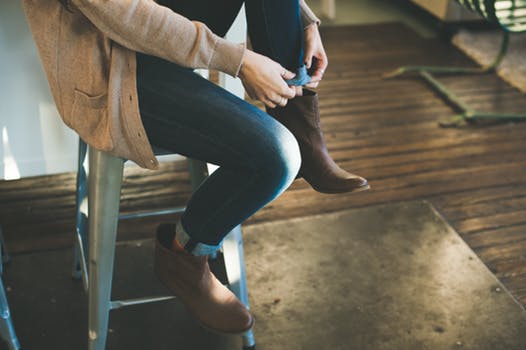 "And have put on the new man, which is renewed in knowledge after the image of him that created him." –Colossians 3:10
The ongoing battle with the flesh is a constant conflict.  We are told to "mortify our members" and to "put off the old man."  We know we are to "kill" sin in our lives, but the question is, how is such a thing possible?  Scripture gives us the answer in that we are to "put on the Lord Jesus" (Romans 13:14).
It has been said that Augustine came to know Christ through the truth of this verse.  While in the garden of a friend, the wayward sinner heard a child singing a song, "tolle lege, tolle lege" which means "take it and read it."  At that moment, he picked up a copy of the book of Romans and came to Romans 13:14 where the apostle Paul said, "But put ye on the Lord Jesus Christ, and make not provision for the flesh, to fulfill the lusts thereof."
Through this passage, Augustine not only placed his faith in Christ, but he discovered the remedy for killing his sin as he matured as a believer. To "put off the old man" we must be intentional about "putting on the new man."  We are to clothe ourselves in the likeness of Christ.  We do this by making no provision for the flesh, or quite literally, by not giving any thought to fleshly desires.  When a believer puts on Christ, he cannot, at the same time, keep his old garments on. Success or defeat is contingent upon your wardrobe.
Daily Reading: Isaiah 61-64
Click the link below to share