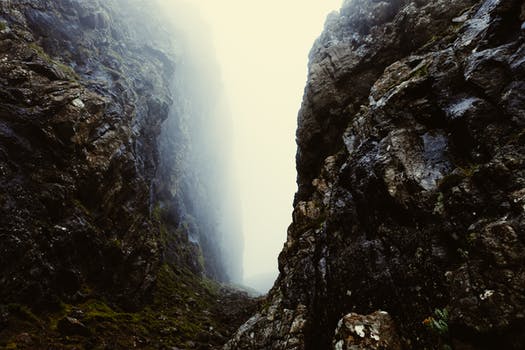 "He restoreth my soul: he leadeth me in the paths of righteousness for his name's sake." –Psalm 23:3
If you study some of the particular grazing hills of Israel, you'll notice an excessive amount of paths etched into the hills by the hoofs of grazing animals. These paths often lead to wells or sheepfolds, but for the sheep who is wandering aimlessly away from the shepherd, it can lead right off the edge of a cliff.
The word "leadeth" in Psalm 23:3 is different from Psalm 23:2's use of the word: rather than "guide" this word means "constrain." Imagine a shepherd reaching his staff out to constrain a sheep that is wandering off onto the wrong path. This is what the Good Shepherd does for His sheep. It is an act of concern for a sheep who doesn't realize the cliff that he is heading towards.
Though I imagine, at times, the Shepherd's staff doesn't feel comfortable, the temporary restriction of the staff should never be seen as oppressing but rather one of comfort. The Shepherd knows the cliff at the end of that path; the Shepherd understands the dangers of predators waiting for a wandering sheep. And as a sheep of God, the constraint of the Shepherd's staff is nothing compared to the constraint of the wolf's teeth.
Submitted by Emily Ertley
Daily Reading: Isaiah 48-50
Click the link below to share