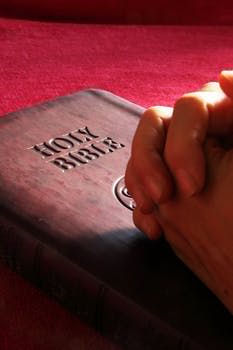 "The amount of time we spend with Jesus, meditating on His word, establishes our fruitfulness in the kingdom." –Charles Stanley
Someone has said, "The greatest translation of God's Word is how it is translated into your hands, feet, heart, and mind as a believer." It's ironic…when we meditate on God's Word, it may appear to the onlooker as though nothing is happening; but, in reality, we are working relentlessly in the harvest fields.
As we meditate, we are planting seeds of truth, the Holy Spirit is watering and nurturing and growing those seeds, the Son is communing with us in those efforts, and God the Father gives the increase. The result of meditation is ultimately a life of fruit that abounds. Meditation changes us and it helps us change the world.
I go back to the first chapter of Ephesians. Such truth regarding the grace of God has given me a greater desire to live for Christ.  It has burdened my heart to tell others of His saving grace. It has created a stronger desire to worship and praise Him for the glory of that grace. My ongoing meditation of the passage has brought wonderful fruit in my life. The joy, the bliss, the truth of it all translates into action. Therefore, meditation is not just the act of sitting around thinking the day away. It is bringing the events of the day in holy order and design through the power of scriptural truth. Now, just think of that!
Daily Reading: Isaiah 45-47
Click the link below to share