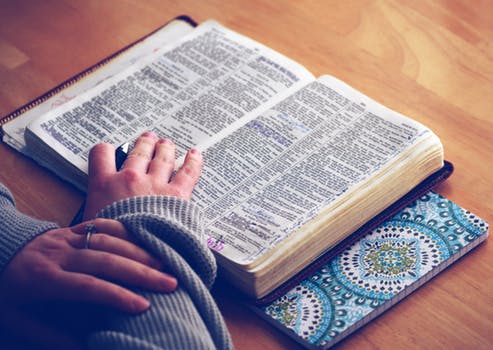 "Prayer born of meditation upon the Word is prayer that soars upward most easily to God's listening ears." –R.A. Torrey
It was an inconceivable task. Joshua had to mobilize, organize, and unify millions of people across the Jordan river into the land of Canaan. Leading Israel across the waters meant facing cities where the walls were built to the heavens. It meant fighting armies that were fortified and prepared for war. It meant struggling through the complexities of guiding an entire nation into a land where everyone was staking their own territories. He would have to do it as the successor of Moses, Israel's great prophet and lawgiver.  How would he be equipped and prepared? How could he do it? One word: Meditation. Meditation? Seriously? Seriously!
The Lord said, "This book of the law shall not depart out of thy mouth; but thou shalt meditate therein day and night, that thou mayest observe to do according to all that is written therein: for then thou shalt make thy way prosperous," (Joshua 1:8).
There it is. Short, simple, and scriptural. The triumph of Joshua hinged upon his willingness to meditate on God's Word on a regular basis. Joshua implemented this practice into his life and ministry and thus brought Israel into the covenantal, promised land of Canaan. Joshua found success, Israel found their soil, and we find a secret: There is immense value in meditating frequently on the Word of God.
Daily Reading: Isaiah 35-37
Click the link below to share