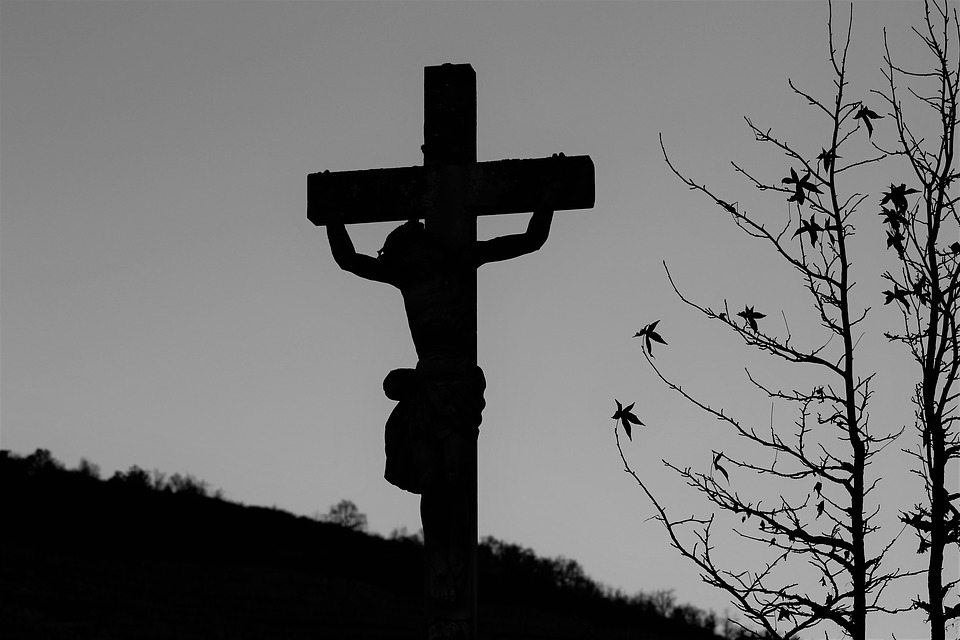 "Mercy there was great, and grace was free; pardon there was multiplied to me. There my burden soul found liberty, at Calvary."        –William Newell
Divine condemnation rests upon the sinful heart. The law of God brings a sentence against us that we cannot bear.  We are guilty, we are caught, we are convicted. The judgment that awaits is one of supreme and sovereign justice. It is everlasting separation from the glory and presence of God.
Yet, in the soul's suffering we are directed to a lonely hill. There is a Lamb dying. He is bleeding from His side. He is in the midst of sinful men, bearing their sins. Alas, we are given rest, for at the foot of the cross our soul finds shade from the heat of God's wrath.
Upon the hill of the skull, we have seen His suffering, His shame, His guilt. He has taken our place.  At the foot of the cross the condemnation is gone.  Required justice has been transferred upon this Man. God is satisfied with His atoning death. The Father turns away from the Son and gladly receives the vilest of sinners.
The cross therefore, is the place of our liberty. It is the place of our freedom.  It is where God was so righteously satisfied with His Son's offering, He could never accept a man's works as a basis for His love. The place of God's satisfaction is the same place of our salvation: Calvary!
Daily Reading: Psalms 49-54
Click the link below to share