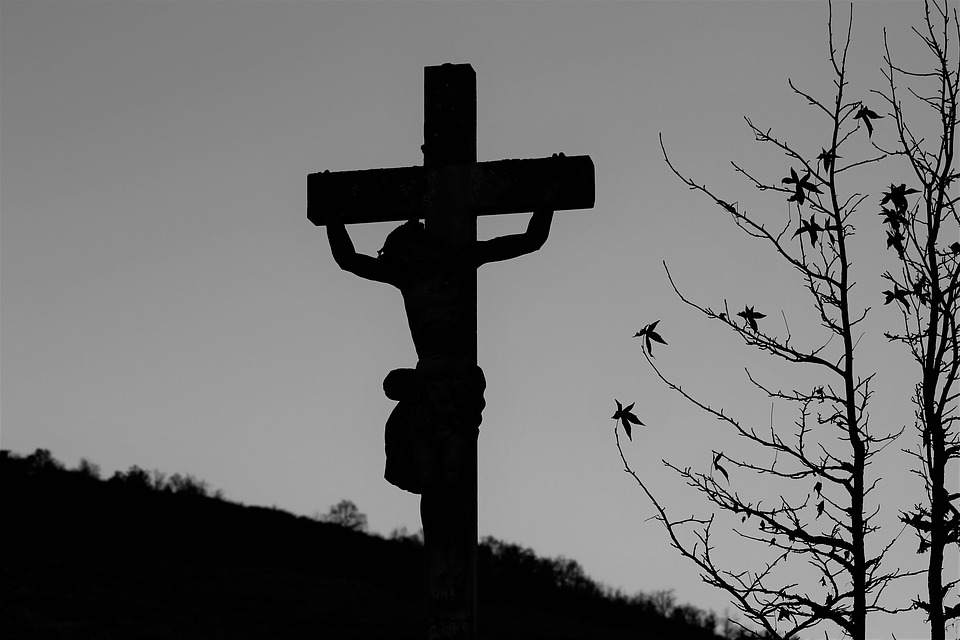 "Our acceptance before God is based upon the fact that Jesus is our legal representative in His sinless life and obedient death." –Jerry Bridges
What differentiates Christianity from every other religion in the world is the Person of Jesus Christ.  Some religions are centered around principles and precepts.  Others promote peace and serenity.  Still some seek to establish power and domination throughout the world.  These elements can obviously be found in Christianity, however, the fundamental quality, the over-arching difference in Christianity is Christ.  If Christ be removed from our faith, all is lost – all, meaning mankind.
When man fell in original sin, it was God Himself who gave the first prophecy of the Good News.  Consider the prophetic words:
"And I will put enmity between thee and the woman, and between thy seed and her seed; it shall bruise thy head, and thou shalt bruise his heel" (Genesis 3:15).
Pay careful attention to what the Lord said in this prophecy. Revealing His plan of redemption to Adam and Eve, He did not promise a temple, He did not promise a code of ethics, He did not promise a religion, He did not promise a program, He didn't even promise a church. He promised a Person. One who would come, from the seed of woman, and crush the head of the serpent.
Daily Reading: I Chronicles 11-13
Click the link below to share