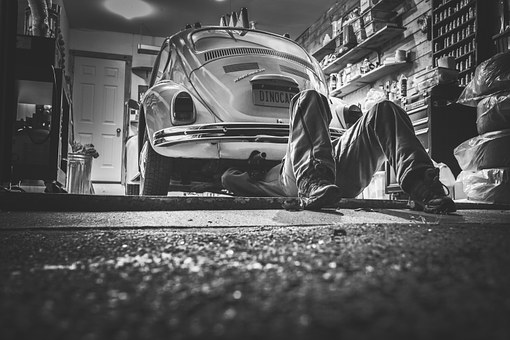 "…and forgive us our debts, as we forgive our debtors."–The Lord's Prayer
We recently had to have some major repair work done to our family car. The shop fixed the car and returned it to us. All seemed well. However, after a few days, strange things started happening. The battery wouldn't charge, lights were blinking off and on, and the car would even hesitate and run rough when accelerating. I bought a new battery and changed the alternator but the problem persisted. Only after asking a friend for some help did I realize that the guys at the repair shop had forgotten to tighten a crucial wire back down after putting our car back together. I wanted to call the shop and complain; I was truly irritated. I knew it was an honest mistake, though, so I let it go.
The next morning, I got a call from my work letting me know that I had forgotten to lock the safe when I closed the day before. In our high cash volume business, that's a pretty big mistake. Nobody was mad. They just wanted to make sure that it wasn't foul play. I confirmed my mistake and was thankful for the grace I received.
The two situations were a fantastic reminder to me that we all need grace. I want to consciously choose to not point out every little mistake that the people around me make because I sincerely need those same people to be patient with me. Let's show grace today because, believe me, we are going to need it!
Daily Reading: I Chronicles 6-7
Click the link below to share