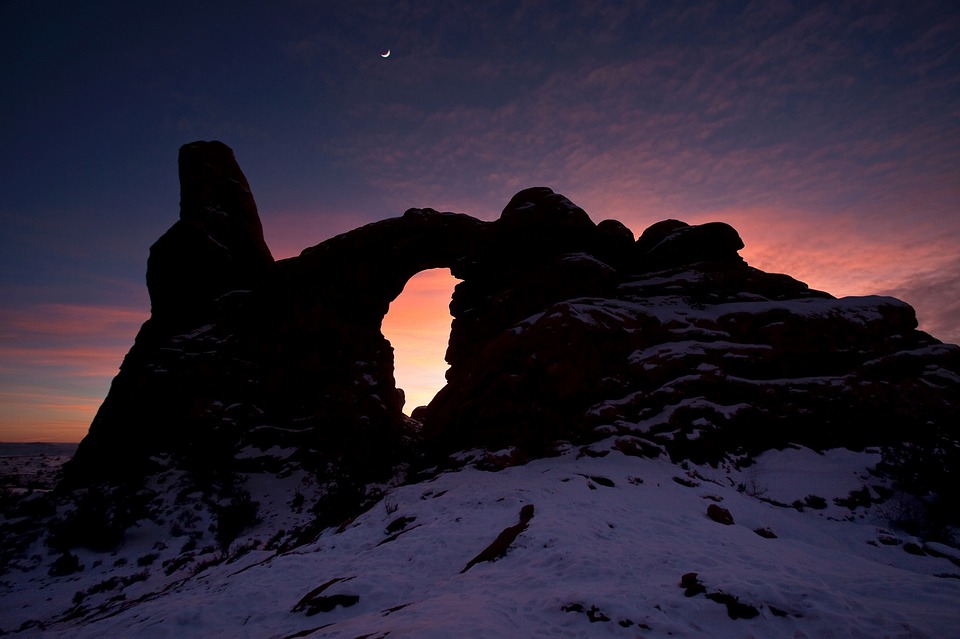 "A God wise enough to create me and the world I live in is wise enough to watch over me." –Philip Yancey
Though it may seem like all is torn asunder and your world is falling apart, may I remind you of something I saw this early morning? I saw the crescent-moon-lit sky in the very place where it was designed by its Creator. I saw the Milky Way in its glory, the north star in its grandeur. I saw, on the horizon, the rays of promise from a sun that lost none of its power during the night. I saw the awakening of a cosmos, a world that is kept by Him Who sits on Heaven's throne. I saw another day dawn, a day which is ordered by the Ancient of Days.
Go ahead, wherever you are, no matter what time of day it may be, peek your head out the window.  See a world that has not only been created by our Savior, but is currently being held together by our Savior, as well. The apostle Paul said it like this, "And he is before all things, and by him all things consist" (Colossians 1:16).
If He can keep such grand design in orbit and hold the vast galaxies in His hand, have no fear child of God, He will keep your world together, as well.
Daily Reading: I Chronicles 3-5
Click the link below to share