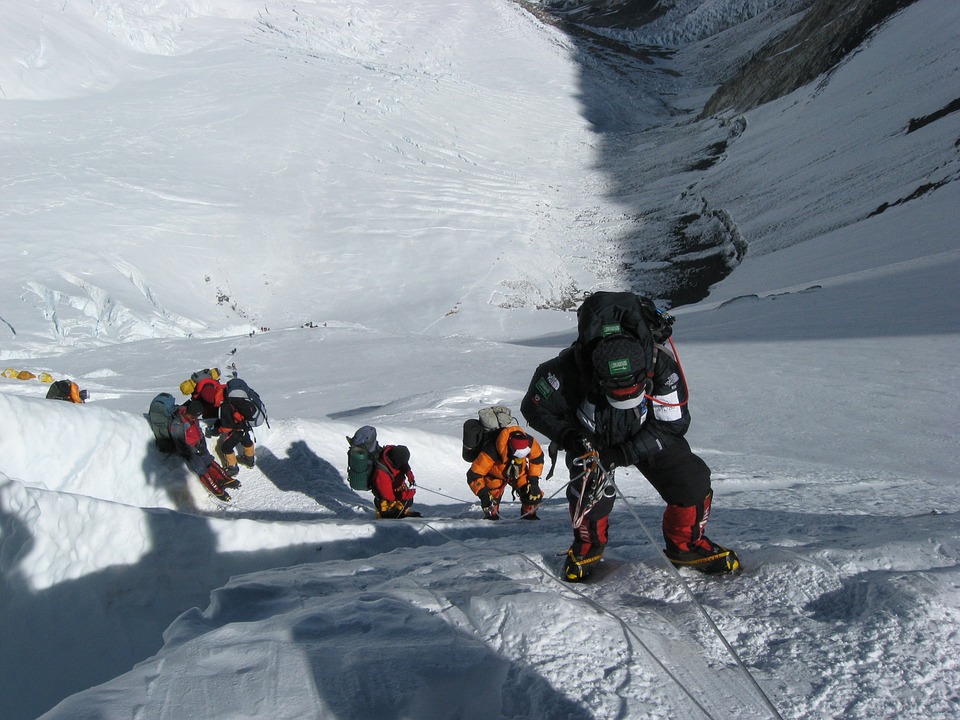 "God has no plan for mankind outside of Jesus Christ."     –D. Stuart Briscoe
Suppose I challenged you to climb Mount Everest.  You probably would not even give it a consideration before you responded with a quick laugh.  Most people lack the willpower, finances, knowledge, and/or desire to accomplish such a feat.  Eight hundred people attempt climbing Everest every year, but only 4,000 have successfully reached the grand apex since Sir Edmund Hillary and Sherpa Tenzing Norgay first conquered the mountain in 1953.
If you are not willing to make the climb, you may be interested to know that hot-air balloon rides are also offered at Mount Everest.  Though not a cheap excursion, it can take you to the top with much less effort.  Climbing into the basket is much easier than climbing up the mountain.  I suppose the same thing could be said about our achievements in the spiritual realm.
There are many believers who look at the spiritual apexes of life, and like the climbers of Everest, give up somewhere in the expedition because it is simply too hard.  But there is another way. We can rest in Christ, join Him in the expedition and rise with Him to that glorious summit! In no way, should we ever oppose making an effort in the Christian life, but we must also remember, there are some places we will only arrive by being in the basket with Christ!
Daily Reading: II Kings 6-8
Click the link below to share