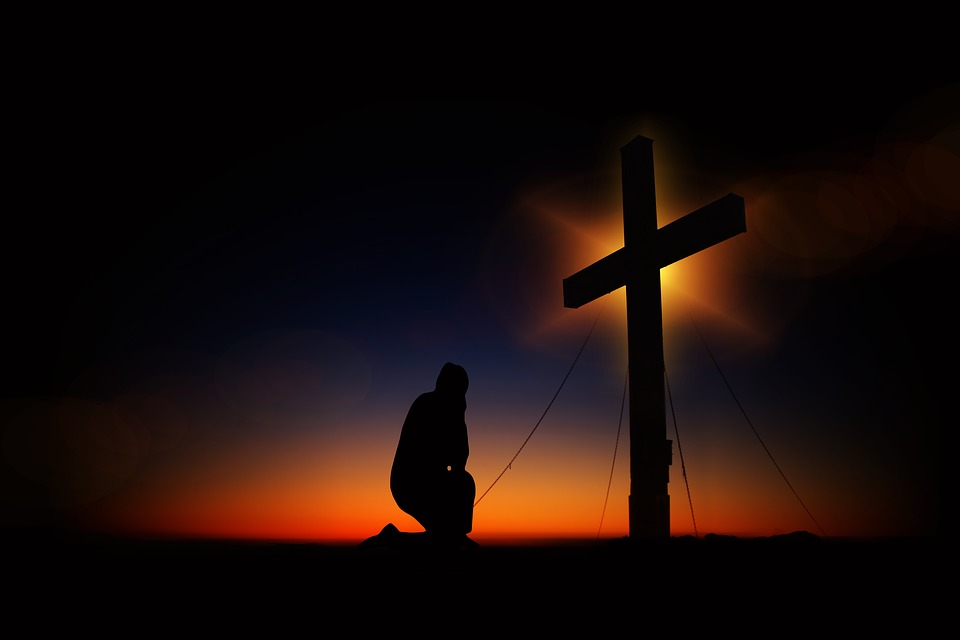 One of my all-time favorite hymns is When I Survey the Wondrous Cross by Isaac Watts.  Although it was written in 1707, its message of Christ still resonates with souls hungry for the divine.  Charles Wesley, who was a renowned song-writer in his own right, reportedly said he would have traded all of his songs to have written this classic hymn.
I suppose I love the song so dearly because it challenges us to keep Golgotha in mind.  What do we see when we survey the cross?
We see the Lamb of God Manifested.  When we survey Calvary's cross, we see the One Who died for our sins.  We see the manifestation of the promised Lamb of God.  He is the final sacrifice for sin.  His blood forever satisfied the holy requirements of Almighty God.
We see the Law of God Fulfilled. Christ did not come to destroy the law, He came to keep it, uphold it, and fulfill it.  His righteous living qualified Him for His atoning death.  Therefore, the righteousness of Christ is imputed in us who have faith in Him alone.
We see the Love of God Declared.  At Calvary we see the ultimate and exhaustive love of God displayed before humanity.  God "commendeth" His love toward us, in that while we were yet sinners, Christ died for us.  When I survey the cross, I see the elaborate love of God.
Daily Reading: Judges 3-5
Click the link below to share