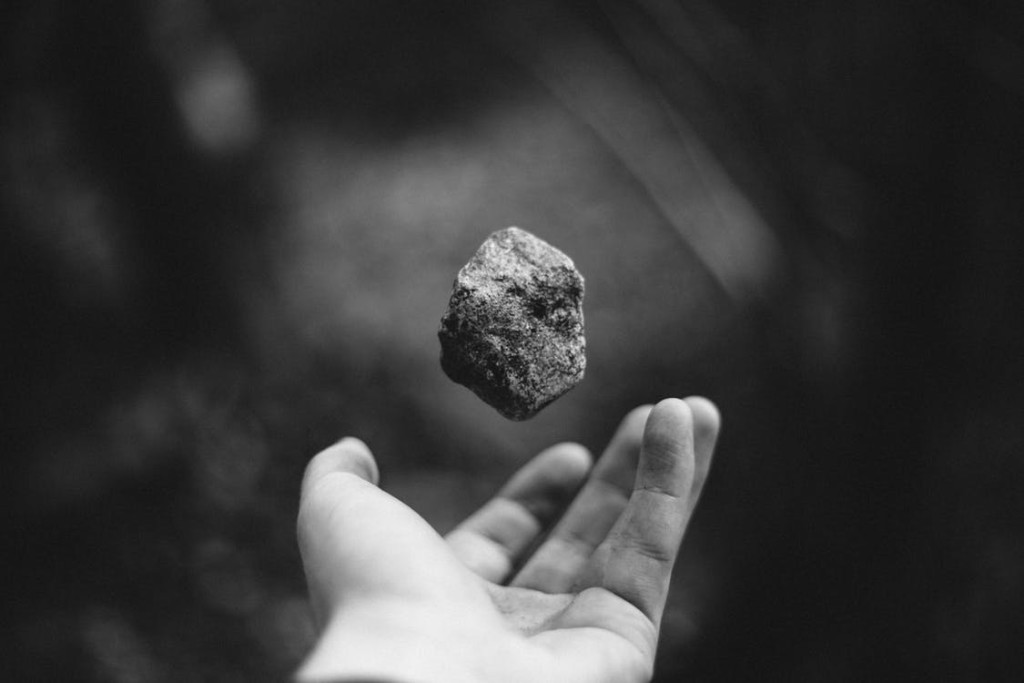 Rock throwing: Man's prideful (and usually hateful) attempt at being God. There was a day in Christ's ministry when the rock throwers came out in full force.  Having found a lady in the very act of adultery, they dragged her into the temple where Christ was teaching.  They not only wanted to catch and stone the lady, they wanted to catch the Lord in a technical matter of the law.
If Christ supported their rock-throwing efforts He would seemingly compromise His message of grace.  But if He failed to comply with the standards of the law, He would appear as One Who broke the commandment of God.  As they waited for His reply, they watched as He bowed Himself to the ground and started writing in the dirt.  He proceeded to give them the orders, "He that is without sin among you, let him first cast a stone at her."
With convicted hearts, they tossed their stones to the ground and walked away condemned by their own sins.  The only one that day who was qualified to throw rocks was Christ.  He was sinless.  He was perfect.  He was the righteous embodiment of the very law of God.  But He forgave the woman and instructed her to sin no more.
I have discovered something about life and ministry: It's hard to throw stones at others when your hands are preoccupied with the cross. Put down the stones, grab your cross, and extend grace to those who need it the most.
Daily Reading: Deuteronomy 11-13
Click the link below to share