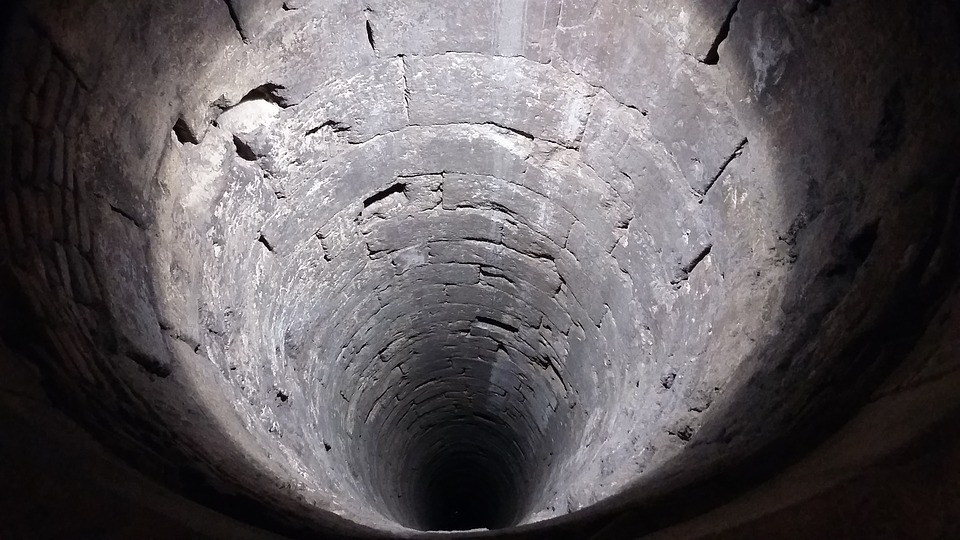 In April 2014, Roger Howard of Newnan, Georgia was working on a porch when suddenly he plunged into an unknown well. Homeowner Brittany Bloodworth employed Howard for some minor repairs; and in the middle of conversation the repairman suddenly and quickly fell into the earth.
Not knowing if he was dead or alive, Bloodworth called 911 for help. The Rescue Team of the Coweta County Fire Department arrived to survey the situation.  The team quickly set up a tripod system and within a few hours hoisted Howard from his 30-foot plunge.  He received major facial lacerations along with hairline fractures in his shoulder blade and spine.  When finally secured to safety, Howard contributed his rescue to the mercies of God.
In Psalm 42, David wrote, "He brought me up also out of a horrible pit, out of the miry clay, and set my feet upon a rock, and established my goings."  What the Rescue Team did for Roger Howard physically, God did for His children spiritually.
We were sinking in the mire; we had lost our way.  Plunged into the depths of darkness, we had no hope.  Suddenly, with strength and power, the Lord of Heaven came to our distress; lifted us up; established our feet and redirected our paths.  The Lord is the ultimate Repairman of life who delivers us from the well of despair.
Daily Reading: Deuteronomy 1-2