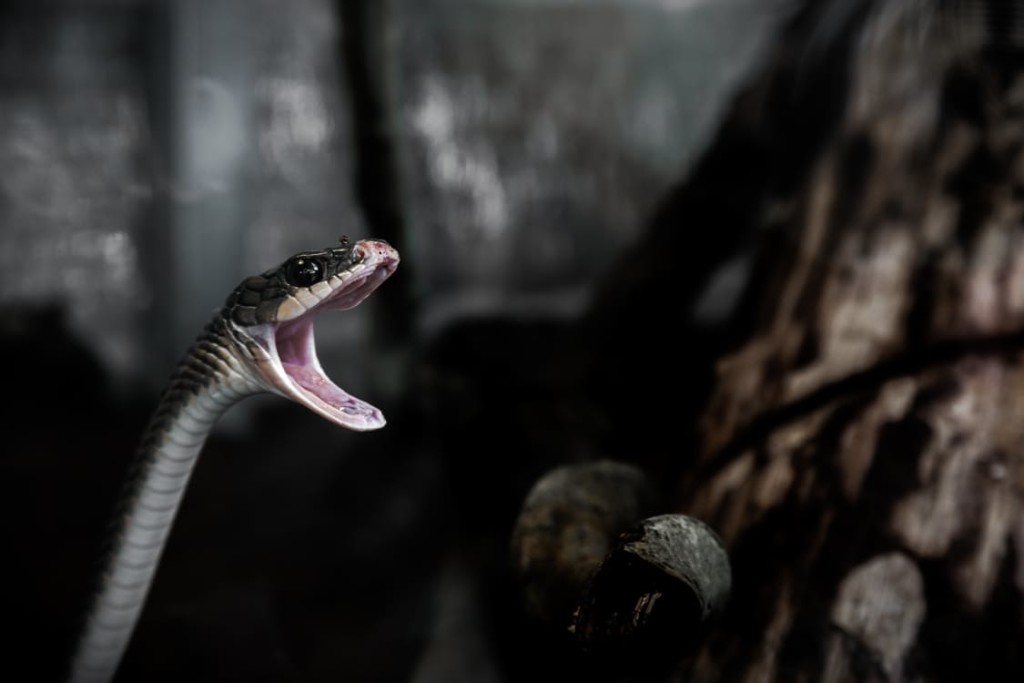 I was at the park for an afternoon run and as I rounded the corner I could see what appeared to be a stick off in the distance.  As I ran closer I realized that stick was in fact a very large snake moving across the running trail.  I decided it was best to just stop running and allow this snake to cross the path.  I watched the snake slither on its way and once I felt like his head was at a safe distance I began running again.
I know that snake meant no harm but just his appearance and the possibilities of what he could do changed my focus, and from that point on, I could not get my stride back in rhythm.  I became aware of the pain in my calf and the fatigue in my body.  I should have stayed on pace and continued focusing on the strength within me and just run around the snake, but I didn't. I stopped and watched him cross.  What started as an awesome run was now slow and discouraging because of a snake in the road.
During that last mile I began thinking about how often the "ol' snake" himself crosses our path and slows us down.  How many times do we change our focus and stop only to become discouraged?  Christ will provide the strength because we are in this race for Him.  He is the ultimate prize and if we want to stay the course and claim the victory we are going to have to ignore the snake in the road.
(Submitted by Shawn McEver)
Daily Reading: Exodus 10-12
Click the link below to share