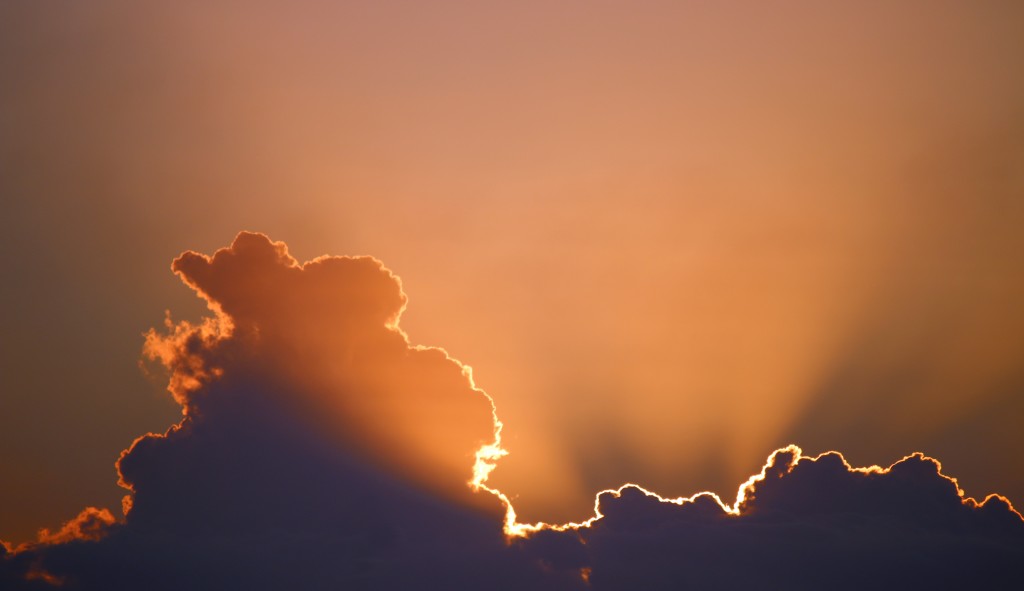 Darkness is the domain of the devil.  In darkness, men not only embrace their sins, but they equally try to conceal them.  The Bible tells us that men love darkness and walk in darkness as children of disobedience.  The unregenerate mind is one blinded by the power of darkness.
Only piercing, penetrating light can combat such power.  Only light can cause the darkness to flee.  That is why God does His business in the light.  From the very beginning of time, God conceived, commissioned, and called light into existence.  "Let there be light!" What divine glory, what majestic thought.  Only God could imagine and speak such a thing.  And from those very words, we have the promise of holy illumination.  God did not create light to benefit Himself, but rather gave us light so that we may see His handiwork.  Light, then, is not only what we see, it is how we see.  It is light that gives life to all that is conceived in my heart and mind, for without it, we could know nothing else; we would be forever left in the dark.
Jesus is the ultimate reality of Light, or as He put it, the True Light.  The light that shines in your living room, the sun that beams from the cosmos, the stars that twinkle in the night, they are merely testimonies of the Light of this world.
Daily Reading: Hebrews 7-10