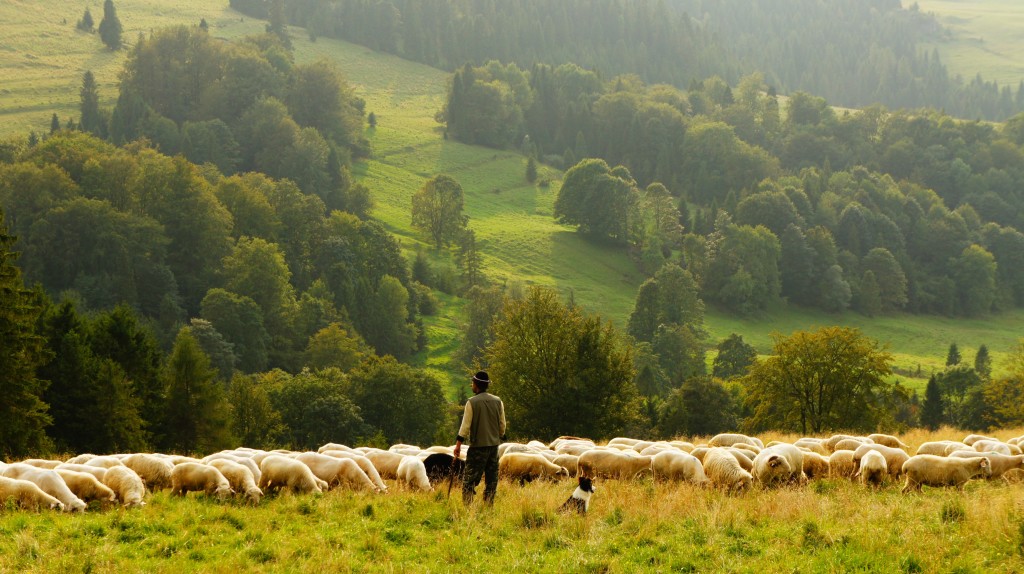 What a tender and comforting notion to think that Jesus is a Shepherd.  And not just any shepherd, but a Good Shepherd.  Yet, such an occupation in Christ's day was not without scrutiny and scorn. Those impervious to the outcasts and rejects of society, despised the shepherd's position.  Considered defiled and unclean, the shepherd was subject to the impoverished needs of dim-witted, wandering animals.  Though the position of the shepherd was incongruous to the bulk of society, it was needed for the life of the sheep.
And it was for this reason Christ was a Shepherd: He had sheep.  He has sheep.  He has sheep that are prone to wander.  Sheep that are helpless and afraid.  Sheep that in need of food, shelter, protection, and leadership.  Christ, therefore, came as Shepherd because of us.
Ironic it may be, but Christ, the Lamb of God was also the Good Shepherd.  Spotless and lowly.  Holy and humble.  Above all, yet among all.  This is the divine combination of Lamb and Shepherd.  What a great paradox to the finite mind! Who else could be holy and heavenly yet condescend to assume a position of meekness and lowliness?  Only Jesus, the Lamb of God, Who was also the Good Shepherd!
Daily Reading: Titus and Philemon
Click the link below to share