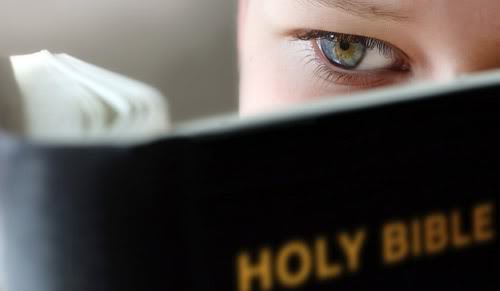 Over the course of my ministry I've had countless people tell me about their difficulty with the Word of God.  They say it's too hard to understand, or they don't have the discipline to read, or they simply do not have the necessary time it takes to grasp the truths contained therein.
Perhaps you are reading this devotional today and, you too, find it awkward to read the Word of God on occasion.  Allow me to point you in a particular direction and simultaneously offer a prayer for you.  The psalmist said in Psalm 119:18, "Open thou mine eyes, that I may behold wondrous things out of thy law."
Allow me to point out, that the individual who is actually writing the Word of God (under inspiration of the Spirit), is asking God to help him understand the Word of God.  Therefore, you and I should not feel alone if we encounter difficulty with Scripture.  However, we should not allow that difficulty to keep us from attempting to know the Scriptures.  Instead, we should ask the Lord to help us by "opening our eyes."
This does not mean to get new glasses; it means to ask the Lord for illumination.  The Bible is a spiritual book and can only be understood with spiritual eyes.  You may not be able to read well, but you can pray.  And in your prayer, you should ask God for insight into His Word. Don't miss out on all of the wondrous things contained therein. Ask Him to open your eyes.
Daily Reading: Acts 24-26
Click the link below to share