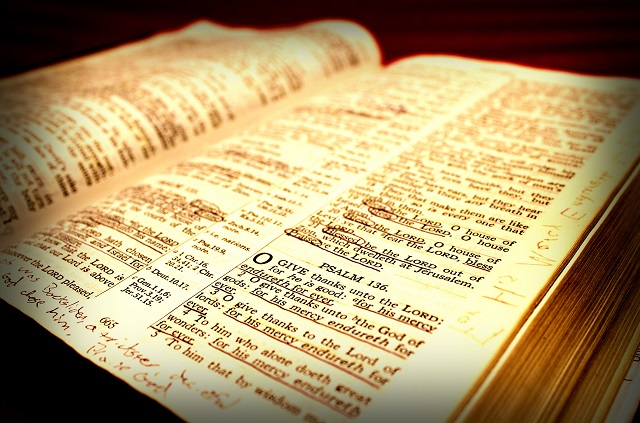 Any day we neglect to feed upon the Word of God," said R.A. Torrey, "we leave an open door through which Satan is sure to enter our hearts and minds."  When we open our hearts to an opened Bible, God is sure to open the windows of heaven to our soul.  But the truth is, most believers struggle with reading and implementing the truths contained in the Holy Scriptures.  How can we better engage the word of God on a daily basis as to "close the door" against Satan and his devices?
Memorize It. As you read and study the Scripture, ask the Lord to direct you to a key verse or passage. Once that particular passage has been selected, write it down repeatedly. Speak it to yourself over and over again.  Repetition is the key to memorization.
Meditate Upon It. My key verse is selected during the early morning hours of devotion. Once I have written it down many times I have a better understanding of the text. This allows me to meditate upon it throughout the day.  I try my best to keep the passage at the forefront of whatever I am doing that day.
Manifest It. Be a doer of the Word, not just a hearer or memorizer. Seek specific scenarios in which to apply the verses you have learned.  It is then the Bible becomes real in our lives.
Daily Reading: John 3-4
Click the link below to share