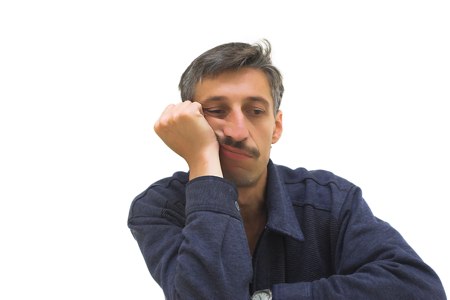 Apathy is the result of self-love.  Our generation has bought into the "me-first" and "me-only" worldview.  The self-centered life turns away any thought or notion of sacrifice or loss.  Unwilling to take any spiritual risk we slouch and slump our way through church, through ministry, through worship, and through devotion.  And because the apathetic life hates confrontation, we determine to give and do just enough to ease the conscience. So we don't get out of church, we just stop liking it.  We don't stop carrying our Bibles, we just stop living it.  We don't stop calling ourselves believers, we just don't have faith for anything in particular.
Like Lazarus of Bethany, we have grown sick, not overnight, but sick nonetheless. And the sickness has diminished our panting for God.  It is true, Jesus was going to come to Lazarus, but not once do you find Lazarus ever wanting to get to Jesus.  And so in that condition, he died.  He died as a friend of Jesus, but he died nonetheless.
God is calling us to walk away from the shade of lethargy's canopy.  Return to the first love and remember the tender passion He placed within you during those initial hours of redemption.  Hear the voice of the Nazarene weeping by your graveside.  Listen closely for His call.  His power can overcome the dullest, darkest, and most distant Christian.
Daily Reading: Luke 14-16
Click the link below to share