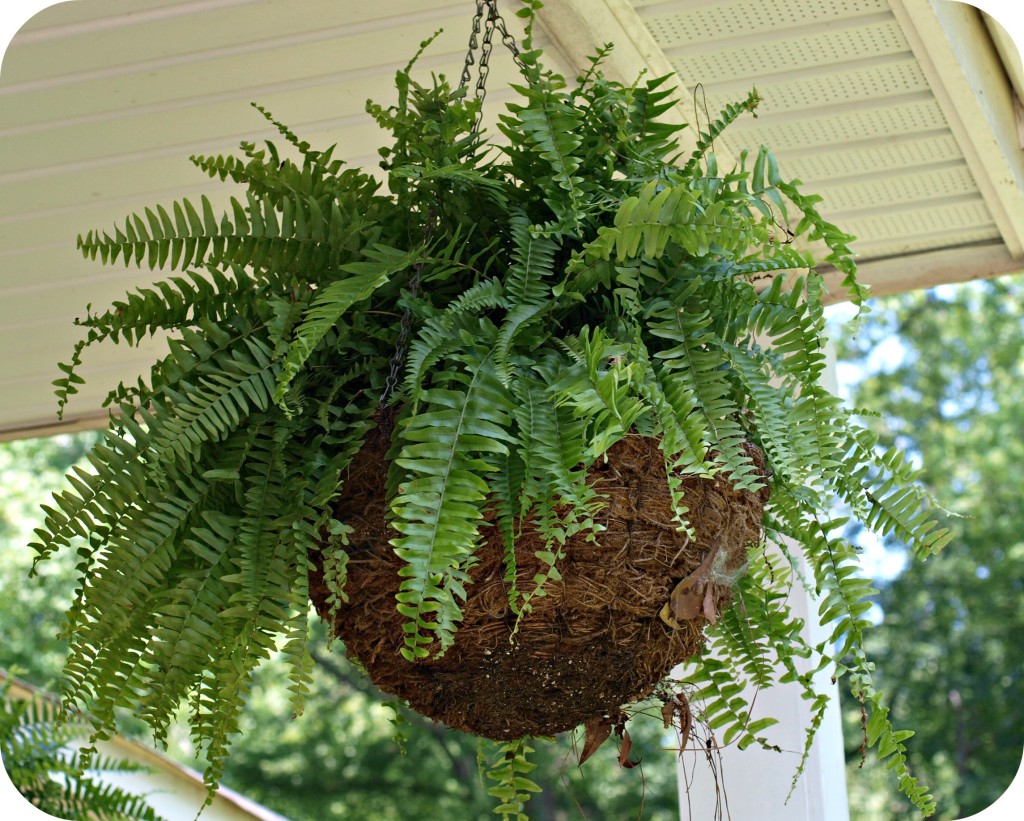 There are two ferns hanging on my front porch that have recently been nurtured back to full greenery. During the beginning of summer, we experienced several weeks of high temperatures and rainless days.  Through the heat of the sun and neglect of the owners those two ferns were dying a slow, brown death.
Once I noticed how badly they had turned, I began watering them again on a regular routine.  I secured enough shade for them so they would not continue to burn in the sun, and I fertilized them just enough to strengthen their roots.  I am glad to say that the ferns have experienced a summer revival.
Many believers are like dried-up ferns.  They are just hanging around trying to draw strength from yesterday's water.  Their green, growing leaves have faded into the scorching heat of this world.  The soil of their hearts are dry and brittle and they offer no beauty to the onlookers.
May the renewing water of God's Word enrich you again.  May you find the holy shadow of God's presence to shield you from the world's sun.  May the Holy Spirit fertilize and energize your heart to the deep things of God.  If you can relate to these dying ferns, allow me to admonish you to stop hanging around, and start living again!
 Daily Reading: Mark 4-5
Click the link below to share