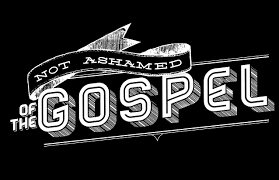 Do you ever struggle with your witness of Christ?  Perhaps you have a desire to tell others but you feel inadequate, hesitant, even embarrassed or ashamed.  If that is the case, you are not alone.  As a matter of fact, you are in pretty good company.  Timothy, Paul's son in the faith, was the young, up-and-coming pastor at Ephesus.  He was groomed by Paul himself, and was entrusted with pastoral leadership at a growing, dynamic church.  However, in spite of his spiritual privileges, Timothy allowed his culture and his timidity to hinder and affect his witness.
Paul said to him, "Be not thou therefore ashamed of the testimony of our Lord," (2 Timothy 1:8).  Paul not only addressed the issue, but gave a solution to Timothy's shortcoming.  He reminded Timothy of "the testimony of the Lord."  He pointed the struggling pastor to recall the life, death, resurrection, and glory of Christ.  He accentuated the fact that Christ was not ashamed to die for Timothy's sin and not ashamed to present Timothy before the Father as forgiven through the blood of the Lamb.
If you struggle with telling others about Christ, remind yourself where you would be and where you would be going had not Christ intervened in your life and saved you from a Christ-less eternity.
Daily Reading: Mark 12-13
Click the link below to share