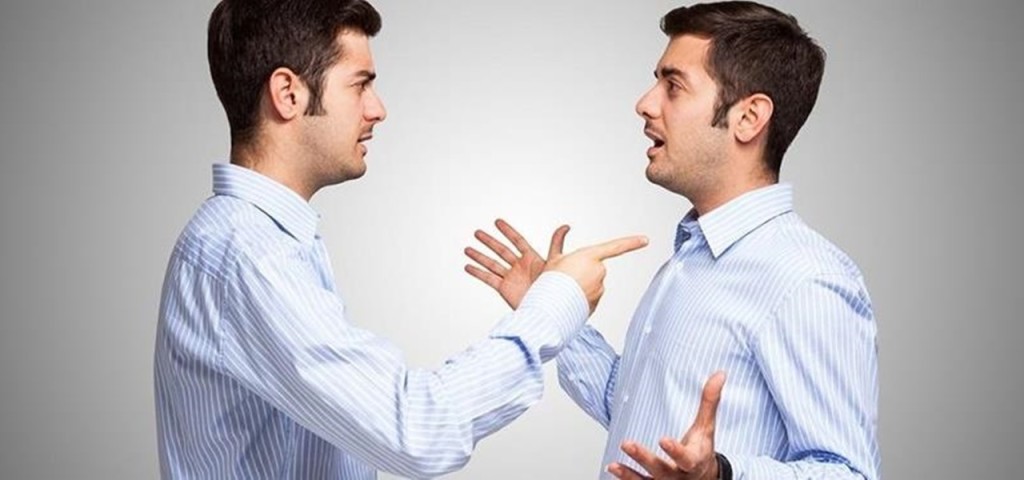 There is a biblical precedence for talking to yourself.   The psalmist said, "Bless the LORD, O my soul: and all that is within me, bless his holy name" (Psalm 103:1).  The operative phrase in that verse is "O my soul."  David was reminding himself to talk to himself.  The apostle Paul gave us the same admonition in the New Testament when he said, "Speaking to yourselves in psalms and hymns and spiritual songs, singing and making melody in your heart to the Lord" (Ephesians 5:19).
Both verses imply that we are accountable to God to keep ourselves in communion with the Lord.  Our union with God is eternally fixed and positioned in Christ Jesus; however, our ongoing communion (its depth and measure), largely depends upon our willingness to be fixated on the things of God.  As we live this life, we are to remind ourselves that it is our responsibility, nay, privilege, to have fellowship with Him.
Go ahead, tell yourself some things about God today.  Talk to yourself, sing to yourself, preach to yourself, testify to yourself, instruct yourself from His Word, and in doing so, you just might be more equipped and excited to tell someone else!
Daily Reading: Mark 1-3
Click the link below to share