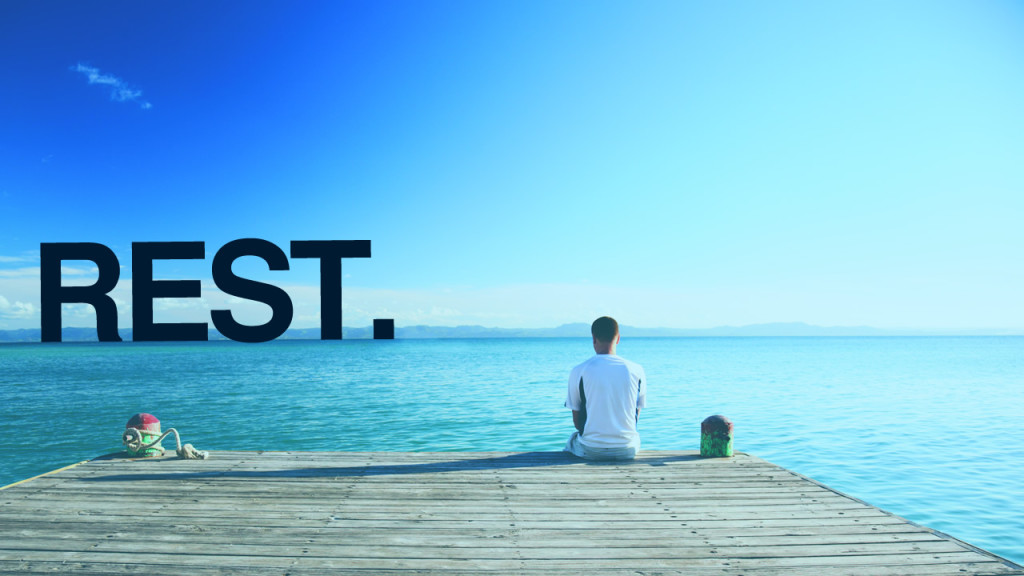 A believer has the opportunity to come to Christ because Christ offers the invitation for salvation. Those who come to Christ do so because the Father draws them and because Christ has given the summons.  When someone comes to Christ in childlike faith and dependence, he will find rest for his soul.  This is the promise of the Savior.  Hear His words again, "Come unto me, all ye that labor and are heavy laden, and I will give you rest" (Matthew 11:28).
Man is born with an innate desire for rest.  God Himself rested on the Sabbath and gave the promise to His people that they would enter into a rest through the Savior's atoning sacrifice.  Man, however, in his sinfulness seeks rest outside of this promise.  The unbeliever turns to alcohol, drugs, relationships, sex, possessions, fame, popularity, and a thousand other venues in hopes to find what only God can provide.  What he finds is the furthest thing from rest.  He finds discontentment, heartbreak, disease, division, stress, and separation from God.  He is tired, he is heavy-laden.
It is only when we come to Christ that we can unload our sinful burdens and thus find the soul's deep longing for rest.  Ask yourself a question today: Do I have the rest that is promised by God?  Have I responded to Christ's invitation to come unto Him for it?
Daily Reading: Matthew 13-14
Click the link below to share