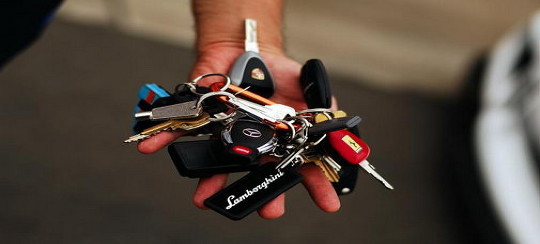 "Those who are observing your testimony are not only watching what you do, but why you do what you do"– Paul Chappell
     Not long ago, I stood on my front porch trying to get into my home.  As I fumbled through my big, bulky key chain, I noticed that I was having difficulty finding the right key.  After a few moments of frustration, I paused to consider how large my "key collection" had become. Some keys have been on there for years without ever being used.  Some are old, some are duplicates, and some are just mysterious.  I have no idea how they got on there, or what they unlock.  These excess keys are cumbersome to say the least, and serve no purpose.  So I did the unthinkable…
I purged my key chain.
Yes, I began to eliminate those mysterious keys that are never used.  It was quite liberating.  Am I the only one, or is your key ring becoming a little obnoxious as well?
Sometimes it is hard to unlock the right doors in life because we simply have too many distractions. These distractions may seem necessary and essential, but in reality, they are useless.  From time to time we need to simplify our lives and rid our chain of unnecessary keys.
DAILY SCRIPTURE READING: Zechariah 8-14
Click the link below to share