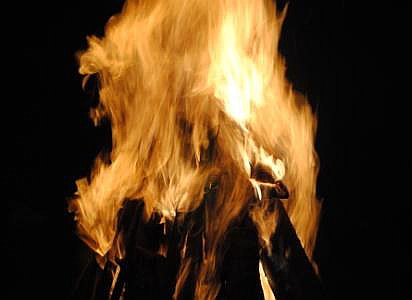 "I realized that, as the leader, I have to be all in, or all gone" –Hans Finzel
     The call of Elisha into the prophetic ministry was an unusual event. The nineteenth chapter of 1 Kings records the occasion. Elijah, the seasoned national prophet of Israel walked by Elisha, the young farm boy, and threw his mantle upon him while he was working. Elisha chased after his newfound mentor and began ministering to him. However, just before he followed Elijah, Elisha did something amazing –he burned his plow, and killed his oxen.
Quite literally, Elisha made sure he had nothing to go back to. For Elisha, there was no plan B. He accepted the invitation of God, and sold-out to his call. He realized that in order to latch on to the will of God, he had to first let go of those things that could potentially hold him back.
Most believers want the blessings of God on their lives; however, when it comes to letting go of certain things, we have a tendency to keep hanging on. Those things we hold on to can keep us from fully and completely following after God. We all have our plows. But God calls us to set them aflame. What holds you back? What keeps you from wholly pursuing God? Whatever it is –let it go. Get on fire for God, and with that very fire, burn your plow.
DAILY SCRIPTURE READING: Jeremiah 32-34
Click the link below to share