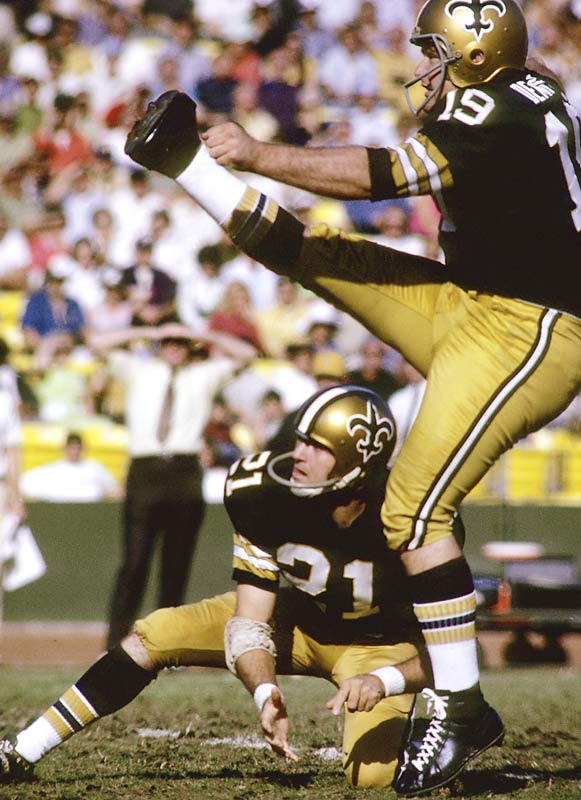 "If I were to alter any part of God's plan I would only spoil it" –John Newton
     The year was 1970. The New Orleans Saints were trailing the Detroit Lions by one point with just seconds remaining in the fourth quarter. Place-kicker Tom Dempsey took the field to attempt the longest field goal in NFL history. The crowd cheered passionately as Dempsey not only set an NFL record, but edged out the Detroit Lions to win the game 19-17. Oh, and by the way, Dempsey had no toes.
You read that correctly. Dempsey was born without any fingers or toes on his right side. When asked if he had an unfair advantage in kicking the game-winning goal, he replied, "Unfair eh? Why don't you try kicking a 63-yard field goal to win it with 2 seconds left while wearing a square shoe; oh, yeah and no toes either."
Some would contend that Dempsey's handicap was actually his greatest strength. I believe God would agree. Dempsey, like all of us, was created uniquely by God. Every imperfection, disability, weakness, and handicap we may have is ultimately designed for the glory of God. Ironically, it is through weakness that the strength of God is made perfect. So whether you are a toeless place-kicker or a short-statured preacher, give God the glory He deserves through your weakness –it just might be your biggest strength.
DAILY SCRIPTURE READING: Isaiah 28-30
Click the link below to share