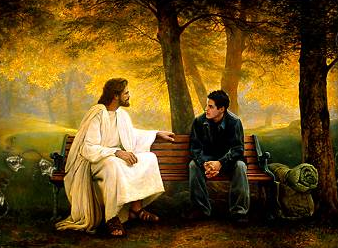 "Every man should keep a fair-sized cemetery to bury the faults of his friends"–Henry Ward Beecher
     During the Civil War, President Lincoln received many letters from soldiers who were sentenced to death because of their abandonment and desertion.  Oftentimes their appeal would be accompanied by letters from family and friends.  The prisoners would seek the help of their associates to make a case for their character and honor.
Lincoln received one letter that had no such accompaniment.  This particular prisoner had lost all of his family in the war, and had no friends to vouch for his life.  Lincoln knew that overruling a death sentence was a complicated matter and did not take the responsibility lightly.
When the sentencing finally came, an officer asked Lincoln about the prisoner who had no friends.  Lincoln told the officer that the man was pardoned by saying, "Let the man go, I will be his friend."
There is a friend that sticketh closer than a brother.  You and I were also sentenced to death.  Sitting in bondage we waited for the execution of our souls; but the King of kings intervened and said, "I will be their friend."  We should rejoice in knowing that Christ is a friend to sinners, and He pardons those who deserve the judgment of God.
Daily Reading: Psalms 90-95
Click the link below to share