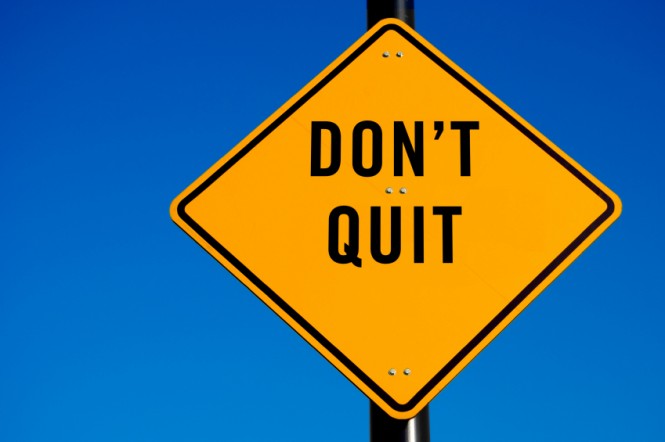 "To learn strong faith is to endure great trials.  I have learned my faith by standing firm amid severe testings"– George Mueller
     Have you ever been tempted to quit?  The pressures of life, overwhelming responsibilities, and frustrating circumstances can be factors in us giving up; and although there may be legitimate reasons why people become aggravated in life, I submit to you 5 reasons why we cannot quit on the Lord:
1. Our Children.  If we fail in our relationship with the Lord, we are teaching the next generation to give up as well.  Their pattern for successful living is demonstrated every single day by watching our lives.
2. Our Companion.  Our spouse needs us to be faithful.  No one lives unto himself.  A majority of marriages fail because of selfish and inconsiderate desires.  Remember that your vow to your spouse is really a vow to God.
3. Our Church.  My church needs me.  Your church needs you.  Failing to involve my time, treasures, and talents at God's House is sin unto me, and hurtful unto the many others who need my God-given abilities and gifts.
4. Our Community.  The lost and dying world needs us to be faithful in our witness and testimony.  If the world is dark it is because the church has lost its light.
5. Our Christ.  Christ compels me to continue.  His death at Calvary, His resurrection from the grave, and His return compels me to continue.
Daily Reading: Psalms 74-77
Click the link below to share