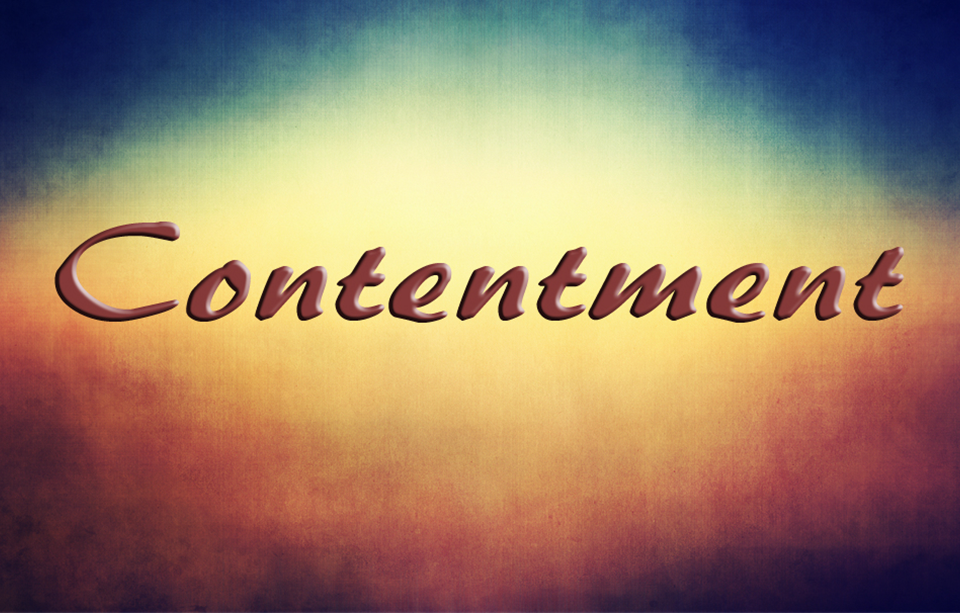 "You and I cannot change the world around us; but we can change the world within us"– Warren Wiersbe
     In his epistle to the Philippians, the apostle Paul expressed his ability to adapt to any situation.  He knew how to be abased, and he knew how to abound.  He said he was instructed to be full and to be hungry.  The reason he could adjust to the volatilities of life was in large part due to what he learned-contentment.  He said, "Not that I speak in respect of want: for I have learned, in whatsoever state I am, therewith to be content" (Philippians 4:11).
Contentment is a process-it is something learned.  I am sure it was difficult the first time Paul was cast into prison or physically abused. But over time, through the school of adversity, Paul discovered the grace of God. You see, Paul's contentment was not based upon external circumstances.  His joy and satisfaction had nothing to do with his wealth, health, or material blessings. There were times he did not have those things.  His contentment was grounded in his relationship with Christ.
One of the hardest things to do in life is to accept whatever life gives you.  With that being said-are you content at this very moment with your circumstance?  You can be. Instead of trying to find relief from your trouble, try to find Christ.  In finding Christ you will be satisfied regardless of the outcome of your trial.
Daily Reading: Job 38-39
Click the link below to share