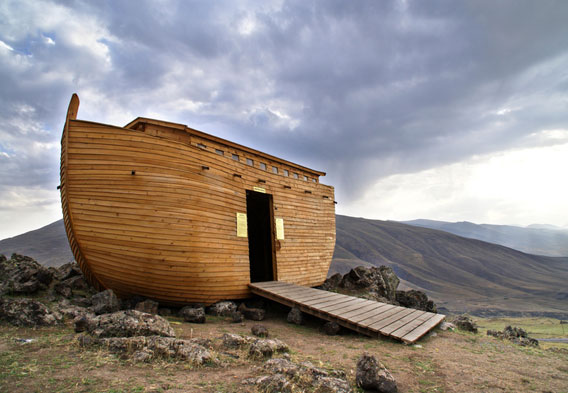 "We will not hide them from their children, shewing to the generation to come the praises of the LORD"– Psalm 78:4
     Noah was a builder.  The first thing he built was his relationship with God.  He was a just man and lived righteously in his generation.  He loved his family and he loved the Lord; he worked hard at building the right kind of relationships.
Noah also built an ark.  The ship that God instructed him to build was a refuge of salvation during the judgment of God.  Because of his faithfulness to build this unusual concoction, his family was preserved from the wrath of God.
Noah not only built an ark-he built an altar. Immediately after he and his family passed through the flood and came out of the ship, Noah built an altar and worshipped God.  He led his family from the ark to the altar.  What a wonderful lesson about helping our children grow in the Lord!
Most parents I know want their children to be in the ark.  They want to see them saved, escaping the wrath of God.  But I wonder how many of us are successful at taking them from the ark and leading them to the altar where they grow in grace?  At the altar Noah led his family in worship, praise, and adoration to God.  The ark was the place of safety while the altar was the place of sacrifice. The ark was a place of grace while the altar was a place of growth.  Get your children in the ark, but then lead them to the altar!
Daily Reading: Job 35-37
Click the link below to share