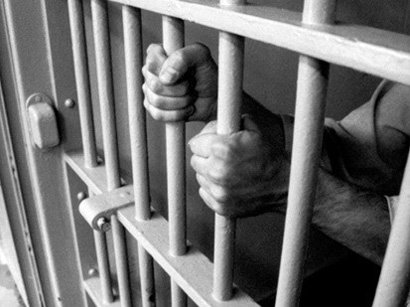 "It is when people forget God that tyrants forge their chains" –Patrick Henry
     They say that prisoners, if given enough time, can actually become accustomed to their environment and lose their desire for freedom.  It is called being institutionalized.  This is when a criminal prefers to remain in prison because he has become used to his bondage.
In the initial days of his imprisonment a convict would do anything to escape the cold slab of his fate and the iron bars of his despair; however, over time he is conditioned to the atmosphere of oppression and will find solace in his confinement.
There are some believers who live the same way.
     They actually prefer bondage over freedom, addiction over recovery, and sin over forgiveness.  They become deceived in their thinking by developing an identity in their indifference.  They buy into the lies of Satan and believe it is better for them to remain in their hopeless situation instead of choosing the freedom set before them-they become spiritually institutionalized.
Jesus came to set the captives free.  You do not have to live in the bonds of sin; you do not have to engage in wicked activity or lustful behavior.  Jesus died so that you can have life more abundantly.  Become unfettered from Satan's hold and experience the freedom in Christ Jesus.
Daily Reading: Job 5-7
Click the link below to share