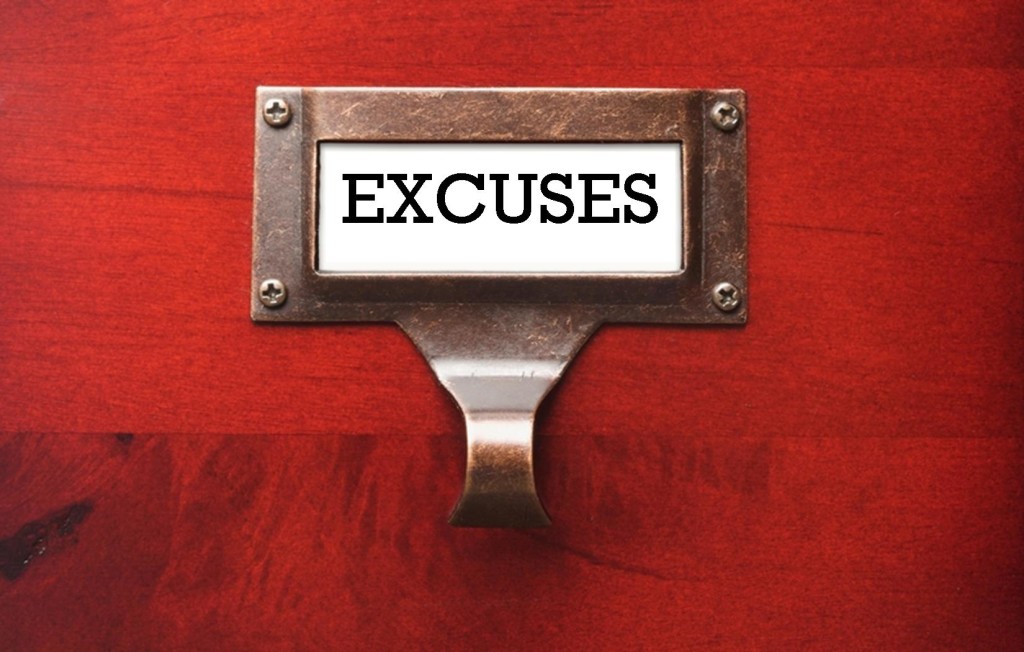 "He that is good for making excuses is seldom good for anything else"  – Benjamin Franklin
     Excuses rob us of opportunity.  If we look hard enough we can all find reasons not to do something- the prophet Jeremiah did.  The Lord placed a very special call upon his life to be a prophet to the nations.  But Jeremiah used his age, his fear, and his lack of experience as excuses.
We too find reasons not to serve the Lord.  Some contend they are too old or too young. Others feel they are inexperienced or over-experienced. We say we are too tired, too busy, too fearful, too immature, too prideful, too shameful, too poor, too ignorant, too inadequate…and a host of other reasons why we just can't do it. But there are some excuses God will not accept.  The Lord reminded Jeremiah of some wonderful truths concerning his excuses:
I Made You to do This- God created and formed Jeremiah in his mother's womb to be a prophet.  If he disobeyed, he would miss out on God's will for his life. I Will Give You My Touch- the Bible tells us that God touched the lips of Jeremiah and empowered him for the task at hand. I Will be with You- the Lord told the prophet not to be afraid "for I am with thee to deliver thee."  We can do anything when we know God is with us. Don't give the Lord excuses, give Him your best!
Daily Reading: Ezra 1-3
Click the link below to share