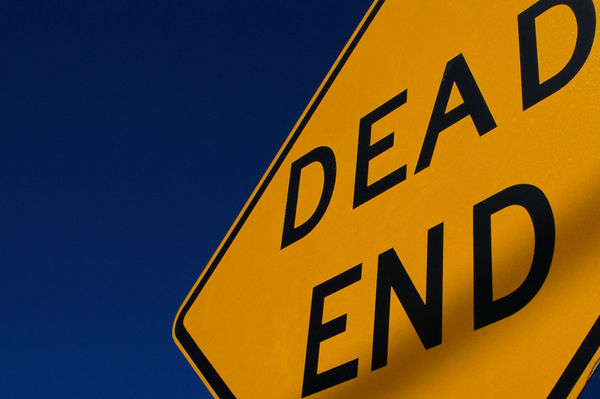 "My case is urgent, I do not see how I shall be delivered; but this is no business of mine" – Charles Spurgeon
     The prophet Jonah chose to disobey God and he paid the price.  Choosing the road of rebellion always leads to a dead-end street.  In the belly of the great fish, Jonah reached the cul-de-sac of faith.  There was no turning to the right or left, there was place of advancement; Jonah was stuck.  Dead-end jobs, dead-end marriages, dead-end dreams, deadend streets- there is nothing about a dead-end that is appealing.  Sometimes in our faith we reach the dead-end.  Jonah did; but he was delivered-but how?
1. He Talked to God- He initially didn't want to talk to God but once he found himself in the "belly of hell" he cried unto God by reason of his affliction.  Prayer and communion with God will always be the first step in our deliverance.
2. He Turned to God- Jonah proclaimed, "I will look again unto thy holy temple." Jonah had lost his bearings, and did not know the literal direction of the temple; however, with a heart of faith he turned his sights back on God.
3. He Thanked God- out of the midst of the belly Jonah began praising God with the "voice of thanksgiving."  His praise did not come after his deliverance, but rather before his deliverance.  Start right now by thanking God for His ability to deliver you out of the dead-end.
Daily Reading: 2 Chronicles 9-12
Click the link below to share