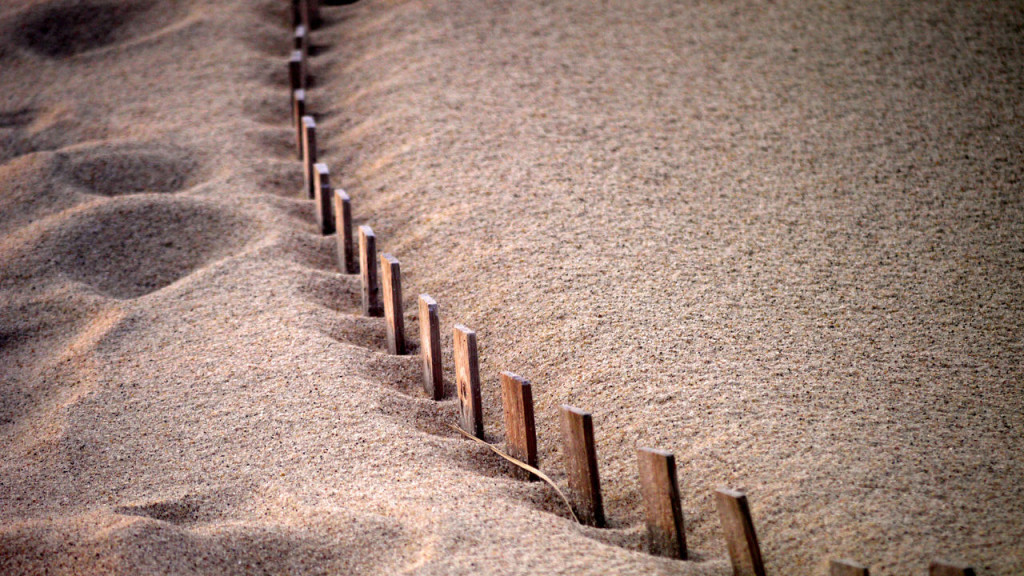 "With my whole heart have I sought thee: O let me not wander from thy commandments" – Psalm 119:10
     God sets boundaries.  In the Garden of Eden the Lord gave Adam and Eve clear instruction on what to eat and what not to eat.  God gave Noah divine blueprints on building the ark, and within those parameters Noah was to construct the vessel.  The Lord gave measurements for the Mercy Seat, the Tabernacle, and the Temple.  The Law of Moses was given for the Israelites to live with certain regulations.  Yes, God sets boundaries.
The Lord still sets boundaries for His people.  When we chose to live outside of the parameters of God's will for our lives, we dangerously enter into a realm and region that is harmful to us physically, emotionally, and spiritually.  When the prodigal son left home, he went into the "far country."  He crossed the borders of indifference and disobedience.  He ultimately paid the price by wasting his father's living, associating with prostitutes and drunkards, and aligning his life with a hog farmer, something forbidden by the law of God.
The Lord sets boundaries for our good and benefit.  He doesn't impose meaningless rules just because He can; no, He sets parameters for our blessing and well-being.  Live within the boundaries God has set for you and resist entering into the "far countries" of life.
Daily Reading: 2 Chronicles 6-8