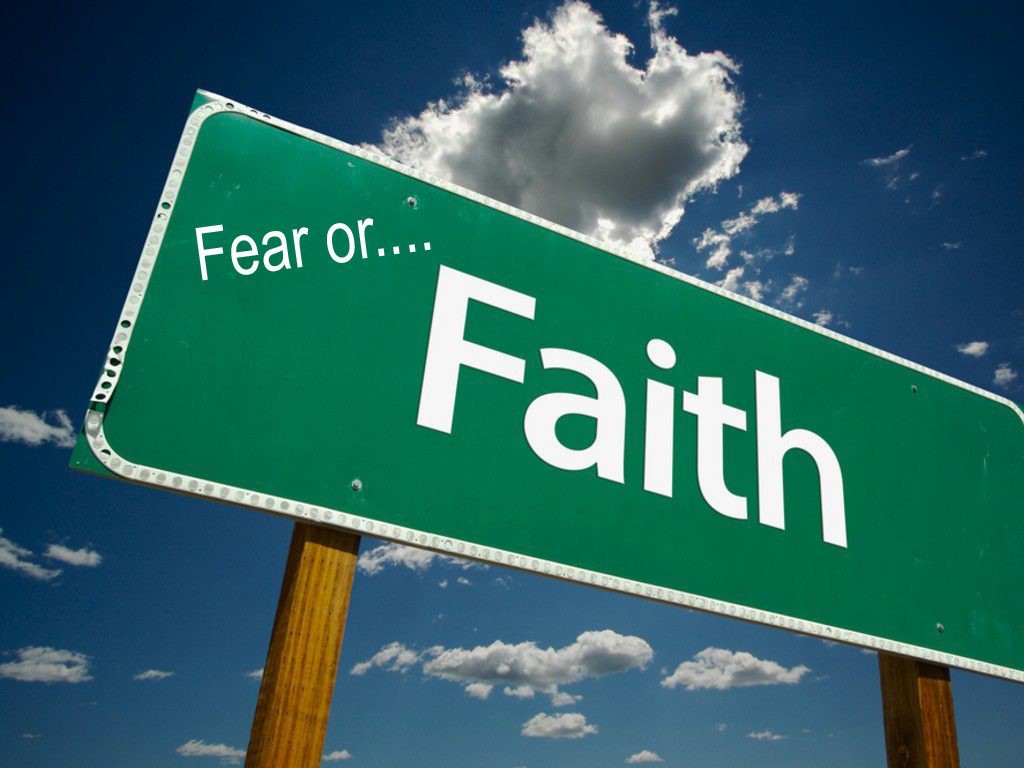 "But God hath not given us the spirit of fear." –2 Timothy 1:7
     I have really been struggling lately with a lot of fear and anxiety about a certain situation.  While the fears are valid and stem from childhood they are fears nonetheless.  I recently read a quote that said, "Faith and fear cannot coexist.  One will push the other out.  Which one wins is up to you." (Mitchell Hollis, Run For God).  Well, we know from 1 Peter 5:8 that our enemy is on the prowl and that he is seeking to destroy us!  He may only have to put a tiny thought in our head and then we give it room to grow until it consumes us with fear and doubt.  When we allow these thoughts to take root in our minds we are allowing fear to win, we are ultimately allowing the enemy to win.
        We must not think on the negatives and the uncontrollable "what-ifs".  Instead, we must stay focused and rely on the power that is found only in God.  We must cling to the promises and remain grounded in the love that is God.  We must keep the scriptures close to our hearts and pull them to remembrance when we become weary so we can claim the victory that only God will bring.
        Every day this is a choice that we will have to make; the choice between faith and fear. Before we choose let us remember that even if our fears become reality, God will still be God, His grace will still be sufficient, and His battle is already won!  Faith or Fear?  You choose.
Submitted by Shawn McEver
Daily Reading: 2 Chronicles 2-5