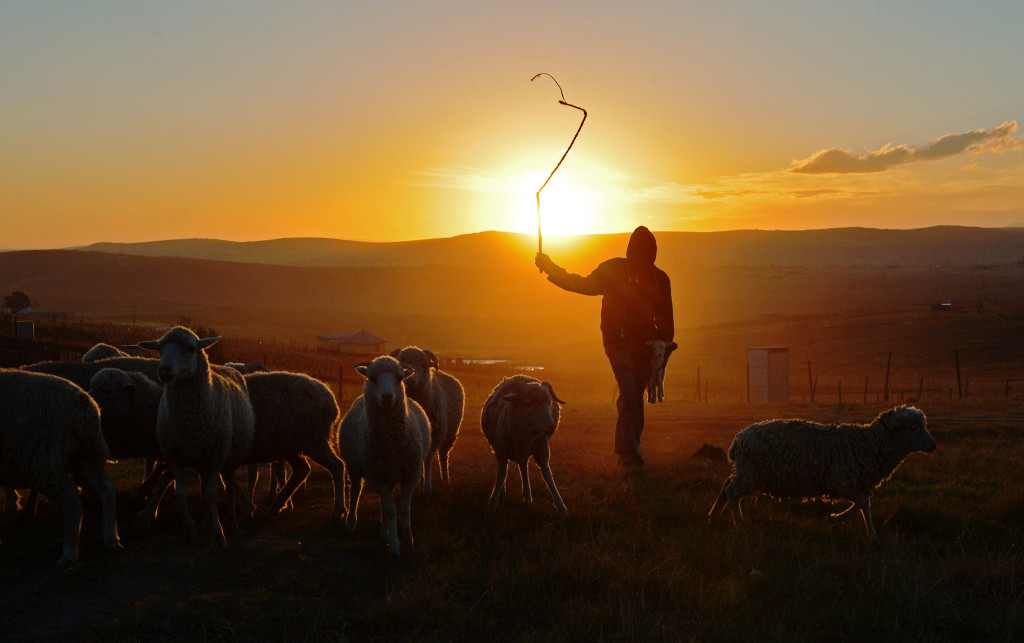 "I am the good shepherd, the good shepherd giveth his life for the sheep." –Jesus Christ
     Just out of curiosity, I sat down with the 23rd Psalm a while back and reversed it. What would all the comfort and security of having the Lord as my shepherd look like if I chose to shepherd myself? Here's how it came out:
[1] When the Lord is not my shepherd; I want. [2] The health afforded me by green pastures, I have forgotten; I drink from stagnant rain. [3] My soul is anxious and desperate: my path is uncertain, filled with snares and pitfalls, and I drag His name with me. [4] Even though I walk through the valley of the shadow of death, I am alone: for I have left Him; I misinterpret His rod and staff and I fear them. [5] I eat with swine and amuse my scoffers: impurity steals my anointing; my cup is empty. [6] Surely doubt and fear shall follow me all the days of my misery: and I will dwell in the tents of the wicked till sweet death relieves me of myself.
What a miserable idea of life, right? When we grasp the torturous insecurity, the endless fear, and the troubling doubt that we will have to live with every day when the Lord is not our shepherd, I believe with all my heart that we will be less likely to be tempted by the grasses that call for us on the other side of the fence. When the Lord is my shepherd, I have promises and security. When He's not my shepherd, I'm not sure I have anything at all.
Submitted by Zach Whitsel
Daily Reading: 1 Chronicles 22-24
Click the link below to share