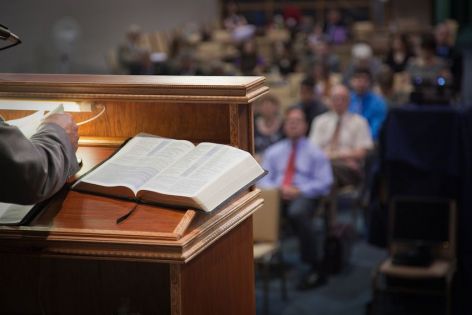 "Your detour with God is really a shortcut to grace."  –Kenneth Kuykendall
     The glorious grace of God is simply the unmerited favor of a holy God imparted to undeserving and unholy sinners.  Grace is not earned, and cannot be acquired through human effort.  We are saved by grace, and kept by grace.  Most Christians have no trouble with this fundamental, Bible doctrine.  The law cannot and could not redeem any man at any time; again, it takes grace.
But once we are saved, we must not forget that it takes grace to live the Christian life.  Grace is not a doorway, an entry into eternity; no, grace is a hallway.  Every step we take from here to heaven must be taken in the grace of God.  We know that salvation comes by grace, but may I remind you that so does sanctification.
Paul told Titus, "For the grace of God that bringeth salvation hath appeared to all men, teaching us that, denying ungodliness and worldly lusts, we should live soberly, righteously, and godly, in this present world" (Titus 2:11-12).  Grace not only transforms, it teaches.  Therefore, sanctification that is rooted in performance-based efforts will inevitably lead to performance-based living.  The characteristic of a holy life is one maintained by grace, not by the law.
Daily Reading: 1 Chronicles 15-17
Click the link below to share