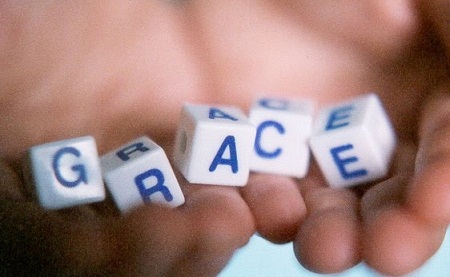 "Grace is not opposed to effort, it is opposed to earning."  –Dallas Willard
     When the apostle Paul met Christ on the Damascus road, he was overtaken, captured, and radically transformed by the grace of God.  Nothing else could explain such a conversion.  Paul, the chief adversary of the church immediately became the chief advocate of the church. How could such a change occur? Well, no other explanation is given: Paul was the recipient of God's grace.
This is what Paul had in mind when he wrote Titus, "For the grace of God that bringeth salvation, hath appeared to all men" (Titus 2:11). Grace is ultimately designed to bring salvation.  The word salvation in this particular text means rescue, deliverance, escape.  Therefore, when God imparts His grace, it brings the kind of salvation that frees us from the penalty of sin.
The law could not save Paul.  Being a Jew could not redeem Paul.  His standing in the church could not free Paul.  Paul declared, "I am what I am by the grace of God."  Oh, how glorious is the grace of God! It captures, it converts, and it cleanses undeserving sinners placing them into the family of God. What wonderful thought the transforming grace of God!
Daily Reading: 1 Chronicles 12-14
Click the link below to share