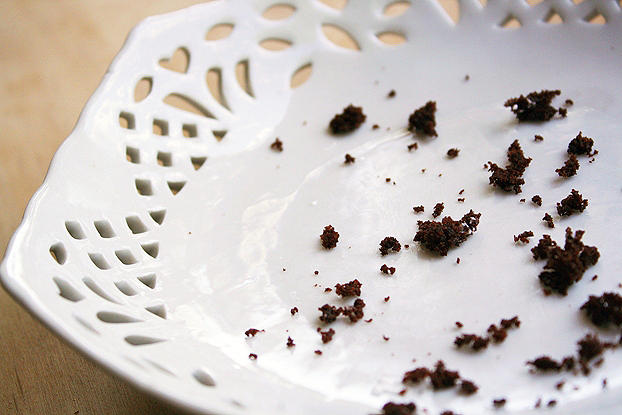 "O, woman, great is thy faith." –Matthew 15:28
     Matthew chapter 15 tells the story of the Canaanite woman whose daughter was possessed.  She begged the disciples to heal her daughter but they would do nothing for her.  When she began to worship Jesus she realized that she was not worthy and asked for mere crumbs from his table.  Her daughter was healed because of her faith, but her faith was only strong at Jesus' feet.
To be healthy and maintain proper balance we need to eat at least three small meals per day, plus snacks.  We would not be able to sustain any type of physical activity if we ate only crumbs.  Our soul is no different!  Just like our physical bodies need more than crumbs to survive, our spiritual wellbeing does too.  1 Peter 5:8 tells us that the devil is like a lion seeking whom he can devour.  Let's think about a lion for a moment, what does he prey upon?  The one that is too weak to defend itself.
Attending church on Sundays and Wednesdays is great, but it isn't enough to survive.  Daily we need to read God's word, memorize scripture and devote ourselves to prayer and worship.  If we are going to survive, or maybe even hinder, any attacks we must stay at His feet and ensure we are eating more than crumbs from the Master's table.
Submitted by Shawn McEver
Daily Reading: 2 Kings 12-14
Click the link below to share